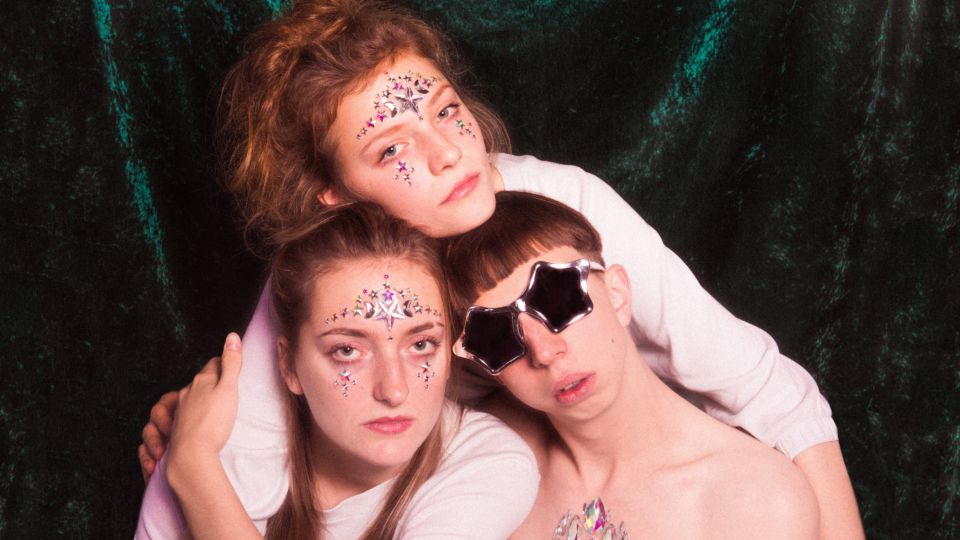 Dates
DE
BLOND sind eine Chemnitzer Band. Auf ihren bislang zwei Tonträgern zeigen flotte Pop-Songs das Potenzial feierwütiger Teens
BLOND sind drei Geschwister, die voller Hingabe Gitarre, Schlagzeug, Synthesizer und Bass spielen. Das junge Trio präsentiert eine variationsreiche Mischung aus Indie, Pop und Las Vegas Glamour. BLOND, das ist der verbeulte Kaugummi-Automat, die misshandelte Barbie Puppe. BLOND ist das Aufstoßen nach dem Genuss eines grellfarbenen Energydrinks.
Mütter, sperrt eure Hunde, Handtaschen, Söhne und Autos weg, BLOND liegt in der Luft!
BLOND is a band from Chemnitz. On their last two EP´s, lively pop songs show the potential that lies within party hungry teens. Three siblings from BLOND who devotedly play the guitar, drums, synthesizer and bass. The young trio presents a mixed variety of indie, pop and Las Vegas Glamour. BLOND, that is the dented gumball machine, the abused Barby doll. BLOND is burping after the enjoyment of a loudly coloured energy drink.
Mothers, lock up your dogs, handbags, sons and cars, BLOND is in the air!
Read more..
Contact
Booking
Daniel Treseler
Jill Schneider
PR & Marketing
Louise Lässig