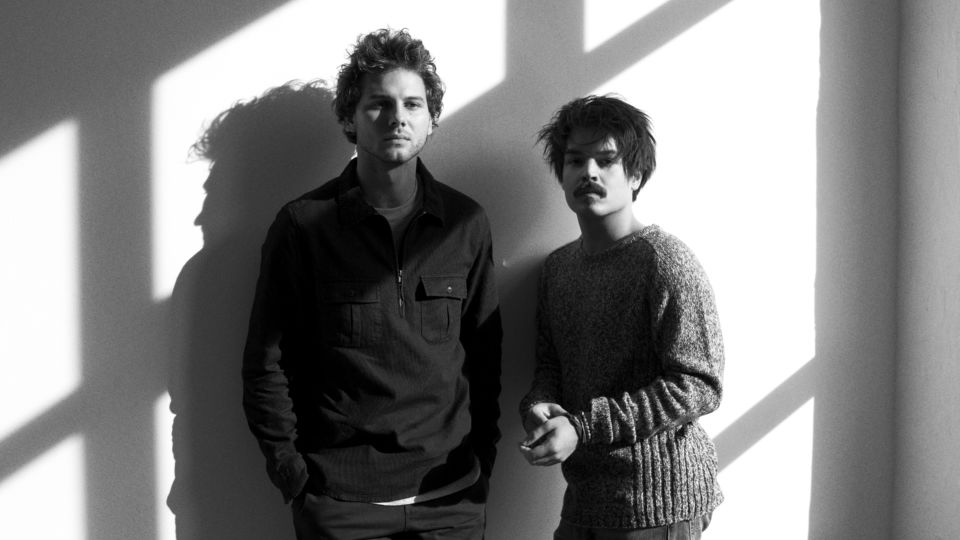 On Tour
DE
Milky Chance– "Cocoon"
Es war ein hessisches Märchen: Die Geschichte, wie aus Milky Chance, dem Do-it-Yourself- Projekt zweier Kassler Abiturienten, Stück für Stück ein globales Pop-Phänomen wurde, ist nicht nur für den deutschen Pop beispiellos. Monatelang tourten Rehbein und Dausch durch die USA, standen auf Festivalbühnen in Australien und Südafrika, sie spielten in der legendä- ren Freilichtbühne Red Rocks oder auf der Hauptbühne des Coachella Festivals, waren bei Late-Night-Talker Jimmy Kimmel zu Gast, wurden daheim mit einem "Echo" ausgezeichnet und mit Gold für ihr Album-Debüt "Sadnecessary".
Nicht nur in Deutschland sondern auch in Ländern wie Kanada, Australien und Frankreich. Die erste Single aus diesem Album, "Stolen Dance", wurde bis zum Tag der Niederschrift 270 Millionen Mal bei YouTube angeklickt, plat- zierte sich in den Charts beinahe sämtlicher Pop-Länder, verkaufte sich alleine in den USA zwei Millionen Mal und auch ihre Follow-Up Singles "Flashed Junk Mind" und "Down By The River" entwickelten sich zu internationalen Hits, ebenfalls mehrfach vergoldet. Insgesamt wurden Milky Chance über 500 Millionen Mal auf Spotify gestreamt und gehören zu den zwanzig meißtgesuchten Künstlern aller Zeiten auf Shazam, einem kleinen Kreis an Musi- kern zu dem unter anderem auch Daft Punk, Bruno Mars und Macklemore & Ryan Lewis zählen. Prominente Fans wie Miley Cyrus und Jessisca Alba gaben sich in der Vergangen- heit bereits öffentlich als Fans der Band zu erkennen.
Und weil gute Märchen eine Fortsetzung brauchen und Teil eins der Milky-Chance-Geschich- te so viel Spaß gemacht hat, machen Clemens Rehbein und Philipp Dausch jetzt einfach weiter.
Ihnen gelingt mit "Cocoon" eine Pop-Internationale, die Reggae, House, Flamenco, Pop, Singer-Songwriter und Folk zusammendenkt. Ihr ingeniöses Element erreicht diese Musik nicht zuletzt durch die Kombination aus der tiefen organischen Wärme der Instrumentierung mit der straßenweisen, angekratzten Stimme von Clemens Rehbein. Und wenn Clemens singt "But there's so many things we could do / And all we need is escaping", will man genau das direkt tun: Einfach abhauen, am besten direkt mit Milky Chance die Welt bereisen. Weil sie Musik machen, die den Himmel nicht als Grenze akzeptiert – und gleichzeitig ganz bei sich selbst und ihren Themen ist. 
Im Frühjahr 2017 wird es dann soweit sein, das lang erwartete zweite Album erscheint, das Kribbeln bleibt.
Denn Milky Chance goes on.
Mehr lesen..
Kontakt
Booking
Philipp Jacob-Pahl
PR & Marketing
Louise Lässig