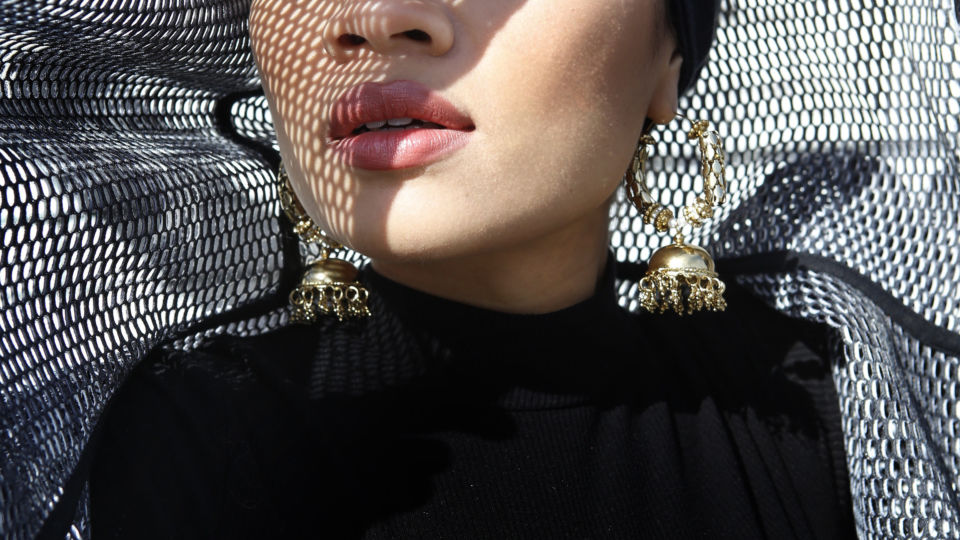 On Tour
MY
Als einzige Sängerin aus Malaysia, die es weltweit zu Starruhm gebracht hat, ist es Yuna gewöhnt, Erwartungen zu übertreffen - und sie tut es einmal mehr auf ihrem mit Spannung erwarteteten neuen Album "Chapters", das von Verve Music am 20. Mai veröffentlicht wird.

Die junge Sängerin und Songschreiberin wird zwar oft mit Norah Jones, Feist, Ellie Goulding und Adele verglichen, hat mit ihrer Musik aber tatsächlich längst eine eigene Spur gefunden. Das zeigte sich schon 2012, als sie in den USA ihr erstes internationales Album "Yuna" herausbrachte, das den von Pharrell Williams produzierten Hit "Live Your Life" enthielt. Ein Jahr später folgte das zweite Album "Nocturnal", das mit "Falling" ebenfalls einen Smash-Hit generierte, den Yuna gemeinsam mit dem innovativen Produzenten/Songwriter Robin Hannibal (Rhye, Kendrick Lamar, Cee Lo Green, Chairlift) geschrieben hatte. Auf "Chapters" gibt nun laut eigener Aussage mehr von sich preis als auf ihren vorangegangenen Alben. Während sie zuvor vornehmlich Einflüsse aus Folk, Jazz und Pop verarbeitete, schuf sie diesmal - in Zusammenarbeit mit einem überraschenden Team von ebenso legendären wie kreativen Mitarbeitern - eine retro-futuristische, urbane Groove-Musik, die vollkommen neu und ganz ihre eigene ist. "Es ist nicht einfach eine Ansammlung von Liedern, sondern ein wirkliches Œuvre", erklärt Yuna. "Es ist anders als alles, was ich bisher gemacht habe."
 "Vor genau zehn Jahren brachte ich als 19-Jährige meine ersten Aufnahmen heraus, und die neuen Songs sind nun das Ergebnis der Lektionen, die ich seitdem in meinem Leben gelernt habe", merkt sie an."Die Musik ist ein wenig bittersüß, vielleicht etwas dunkler als alles, was ich jemals gemacht habe. Aber es ist wichtig, dass ich trotzdem auch positive Botschaften habe - das spielt bei mir immer eine bedeutende Rolle." Das Reflektieren über ihr Leben und ihre Erinnerungen verleitete Yuna auch dazu, ihre musikalischen Wurzeln tiefschürfender denn je zuvor zu erkunden. Dabei entdeckte sie ihre Liebe zum Hip-Hop und Rhythm'n'Blues der 1990er wieder, durch den sie einst dazu kam selber Musik zu machen. Da sie Größen wie Brandy, Monica und Aaliyah besonders inspiriert hatten, wandte sich Yuna an Hip-Hop-DJs und -Produzenten, die damals die innovativen Grooves erschaffen hatten, aber auch an deren heutige Nachfolger. DJ Premier etwa drückte dem Track "Places To Go", der in mancher Hinsicht an die frühe Mary J. Blige erinnert, seinen unverkennbaren Stempel auf. "Wenn ich Leuten erzähle, dass ich ein Stück mit DJ Premier aufgenommen habe, wollen sie es gar nicht glauben", amüsiert sich Yuna. In "Crush", der ersten Single-Auskopplung von "Chapter" ist Yuna wiederum im Duett mit der Rhythm'n'Blues-Ikone Usher zu hören. Und bei "Used To Love" arbeitete sie mit der charismatischen Neo-Soul-Sängerin Jhené Aiko zusammen. 
"Ich wuchs mit der Musik von Usher auf - 'Confessions' ist eines meiner Lieblingslieder", sagt Yuna. "Dass einer meiner Helden an der Aufnahme dieses Songs beteiligt war, ist schon erstaunlich genug. Aber er gab wirklich alles." Die Zusammenarbeit mit Aiko bei "Used To Love You" ergab sich durch Fisticuffs, das Grammy-nominierte Produktionsduo, das für seine Kollaborationen mit bahnbrechenden Künstlern wie Jhené Aiko und Miguel bekannt ist. "Fisticuffs machten den Vorschlag, dass wir zusammenarbeiten sollten", sagt Yuna. "Jhené kam ins Studio und schüttelte gleich diesen fantastischen Refrain aus dem Ärmel, zu dem ich dann die Verse schrieb. Es war ein himmlisches Geschenk! Jhené auf meinem Album dabei zu haben, bedeutete mir unglaublich viel. Ich liebe ihre Stimme und höre ihre Musik ständig; sie lieferte den Soundtrack zu all dem, was ich erlebte und mich dazu brachte, 'Chapters' zu machen." Die erfolgreiche Zusammenarbeit bei "Used To Love You" führte schließlich dazu, dass Fisticuffs Yuna auch beim Rest des Albums als kreative Partner zur Seite standen, um ihr dabei zu helfen, eine zeitgenössisch-urbane Atmosphäre für "Chapters" zu kreieren.
All diesen schlagzeilenträchtigen Kollaborationen zum Trotz repräsentiert "Chapters" aber vor allem Yunas eigene musikalische Visionen. Es ist das Album, auf dem sie einen wirklich in ihre eigene Welt hineinzieht und den Songs eine emotionale Power verleiht, die perfekt zu den Hooks und der innovativen Produktion passt. Obwohl sie die eigentliche Arbeit an "Chapters" erst 2014 aufnahm, wurde der Grundstein für dieses Album schon vier Jahre früher gelegt, als Yuna ihre Heimat Malaysia verließ und nach Los Angeles zog. Dort fand sie eine betörende neue Welt vor, die so ganz anders und fern der Heimat war. Schnell schloss sie neue Freundschaften und machte neue Erfahrungen. "'Chapters' handelt davon, was ich in diesen letzten Jahren erlebt habe und wie ich zu einer Frau heranreife", erläutert sie. "Ich musste ein paar harte Zeiten überstehen - die Trennung von einem Partner, den Tod einiger Familienmitglieder. Ich erfuhr, was Liebe und Beziehungen bedeuten, und verarbeitete dies in Songs. Dieses Album zu machen war letztendlich auch therapeutisch." 
Im Opener "Mannequin" singt sie davon, wie es ist, sich in einer gescheiterten Beziehung gefangen zu fühlen. "Es ist ein sehr direkter Song", meint Yuna. "Er handelt davon, sich in einer Beziehung von seinem Partner wie ein Mannequin manipuliert zu fühlen." Die Nummer ist einer von vier Songs, die wieder von Robin Hannibal produziert wurden. Er stand ihr auch bei der  Ballade "Too Close" zur Seite, die ein wenig an Adele erinnert. "Unrequisited Love" wiederum klingt eher nach einer klassischen Sade-Nummer. In "Times" setzt sich Yuna dann mit dem Krebstod ihrer Schwester auseinander. Und "All I Do" schrieb sie zusammen mit dem legendären Produzenten und Songwriter David Foster (Whitney Houston, Michael Jackson, Madonna, Beyoncé), der auch der Präsident ihres Labels Verve Music ist. 
Auf "Chapters" greift Yuna oft auch sehr zeitgenössische Themen auf.  Etwa in dem Stück "Best Of Me", in dem Yuna deutlich macht, was sie persönlich von Cyber-Bullying und Internet-Trolls hält, die sich hinter ihren Monitoren verstecken. "Die Idee zu dem Lied kam mir, als ich darüber nachdachte, wie sehr Kinder heutzutage Online-Angriffen auf ihre Person ausgesetzt sind", führt Yuna aus. "Das ist auch etwas, mit dem ich täglich konfrontiert werde - für die einen bin ich 'zu sehr Muslim', für die anderen 'nicht Muslim genug'. Irgendwann sagte ich mir: 'Ich lasse mich von euch nicht unterkriegen.'" Wie in ihrer Heimat Malaysia üblich, praktiziert Yuna eine moderate Form des Islam. Und der Einfluss offenbart sich auf subtile Weise auch in ihrer Musik. Ähnlich wie bei Drake, dessen jüdisches Erbe seine musikalische Persönlichkeit geprägt hat, formt Yunas Glaube auf organische Art auch ihre Kunst. Die zeitlupenartigen Electro-Beats, mit denen "Crush" unterlegt ist, sind beispielsweise eine Referenz an Princes erotisches Meisterwerk "Darling Nikki". Aber Yunas Texts handelt von einer unschuldigen Teenager-Romanze. "Es ist knifflig", gibt sie zu. "Mit meinem Background kann ich nicht über Sex, Drogen und Alkohol schreiben. Also muss ich andere Wege finden, Gefühle auszudrücken, mit denen die Leute sich identifizieren können."
In der New York Times wurde Yuna vor zwei Jahren als "Poster-Girl für junge 'Hijabsters'" gefeiert - für modebewusste Hipster, die Hidschābs tragen. Mit dieser Bezeichnung kann die Künstlerin, die in eigenen Boutiquen selbst designte Kleidung und Kopftücher vertreibt, allerdings überhaupt nichts anfangen. "Ich bin kein Poster-Girl für irgendetwas", macht sie vehement deutlich. "Ich bin eine Musikerin."
Yunalis Mat Zara'ai  kam 1986 als Tochter eines Rechtsberaters und einer Chemielehrerin in Alor Setar/Malaysia zur Welt. Ihre musikalische Karriere begann sie bereits mit 14 Jahren, als sie - inspirierte durch Aufnahmen von u.a. Fiona Apple und Garbage - anfing, in den Jazzcafés und Kaffeehäusern von Kuala Lumpur aufzutreten. Sie war noch ein Teenager, als sie mithilfe von sozialen Medien zu einem nationalen Superstar aufstieg. Trotz des überwältigenden frühen Erfolgs in ihrer Heimat fand Yuna noch Zeit, nebenher Jura zu studieren und eigene Mode-Boutiquen für Frauen zu eröffnen. Dann verwirklichte sie sich den Traum, in die USA zu gehen und ihre Musik einem internationalen Publikum nahezubringen. Aufmerksamkeit erregte sie in den USA nicht nur mit ihren ersten beiden dort aufgenommenen Alben, sondern auch durch ihre unter die Haut gehende Coverversion des Beatles-Songs "Here Comes The Sun", die man in Oliver Stones Film "Savages" hören konnte. Darüber hinaus war sie mit ihrer Musik in H&M-Werbespots zu hören und wurde von dem bekannten Bruce Weber für eine Anzeigenkampagne fotografiert. "Ich möchte aber, dass mich die Leute über meiner Arbeit identifizieren und nicht über mein Kopftuch", sagt Yuna abschließend. "Ich möchte so authentisch wie möglich sein, etwas Zeitloses schaffen und mich als Songschreiberin behaupten. Mit 'Chapters' ist mir das endlich gelungen."
Mehr lesen..
Kontakt
Booking
Florian Lippmann
PR & Marketing
Louise Lässig