Latest News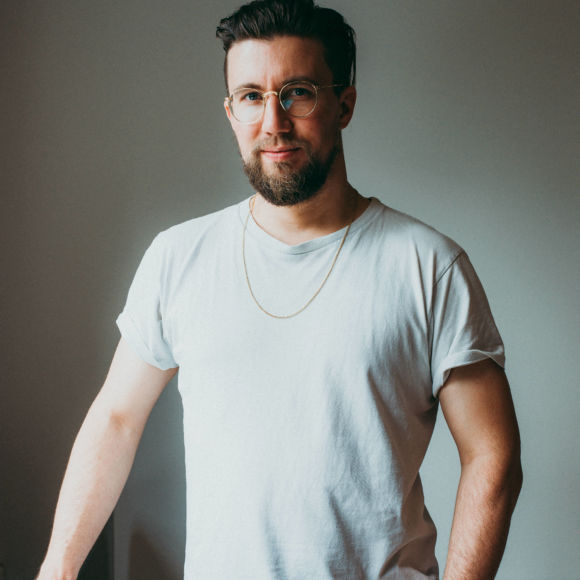 14.08.17
Prinz Pi - "Nichts War Umsonst" Tour 2018
Prinz Pi kündigt sein neues Album "Nichts War Umsonst" samt gleichnamiger, ausgedehnter Hallentour für das Frühjahr 2018 an. 
Nach drei Nummer #1 Alben in Folge, Goldstatus für "Kompass Ohne Norden" und einem Radiohit mit "1,40m" veröffentlicht Friedrich Kautz, besser bekannt als Prinz Pi im November 2017 sein neuestes Soloalbum mit dem Titel "Nichts war umsonst".
Das Video zu seiner ersten Single aus dem kommenden Album "Für immer und immer" ist mit Szenen aus dem Kinofilm "Planet der Affen: Survival" gespickt und in Zusammenarbeit mit Twentieth Century Fox entstanden. Nachdem Prinz Pi für den dritten und letzten Teil der neuen "Planet der Affen"-Reihe eine Sprechrolle übernahm, stellte er fest, dass sein Track "die essentiellen Themen des Films, Menschlichkeit, Loyalität und Freundschaft" miteinander verbindet.
Mit seiner aktuellen Single "Hellrot" liefert der Berliner Prinz Pi den zweiten Song aus seinem zuletzt angekündigten Album. Der "Für immer und immer" Nachfolger ist mit dem in Braunschweig geborenen Künstler Bosse entstanden.
2018 geht es für den Berliner Rapper nach anderthalb Jahren kreativer Pause erneut unter dem Namen Prinz Pi auf Tour durch insgesamt 19 Städte in der Schweiz, Österreich und Deutschland.
Tickets sind auf Krasserstoff.com und Eventim.de erhältlich sowie an allen bekannten VVK-Stellen.
Prinz Pi Live
Prinz Pi Links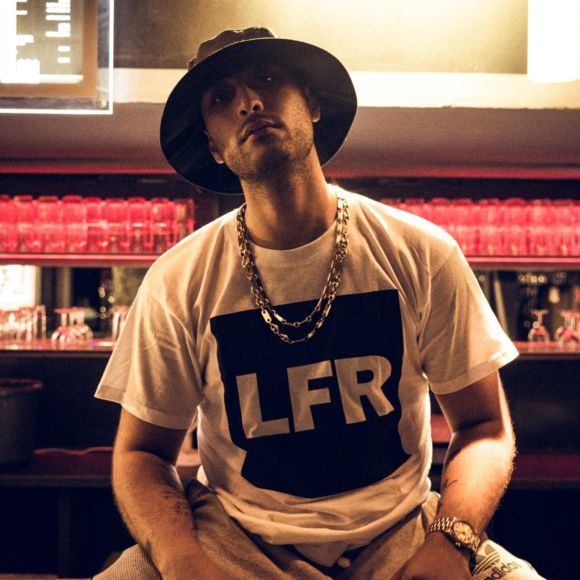 10.08.17
Hanybal mit auf Nimo's "K¡K¡" Tour 2017
Nach der erfolgreichen Veröffentlichung seines Debütalbum "K¡K¡" im Juni dieses Jahres, geht es für Nimo im Oktober auf gleichnamige Tournee. Mit dabei: Special Guest Hanybal.
Nimo, der beim Frankfurter Label 385ideal und seit kurzer Zeit auch beim Major-Label Universal unter Vertrag steht, hat bereits bei seiner letzten "Jaaaaa Maaaann Habeebee"-Tour mit Hanybal durch ausverkaufte Konzerte beeindruckt.
Das Konzert der anstehenden "K¡K¡" Tour in Hamburg war nach wenigen Wochen ausverkauft. Aufgrund der hohen Nachfrage wird es am 15. Oktober eine Zusatzshow geben. Informationen zum Tour-Support werden bald bekannt gegeben.
Tickets für die Tour sind auf krasserstoff.com und eventim.de erhältlich sowie an allen bekannten VVK-Stellen.
Nimo Live
Nimo Links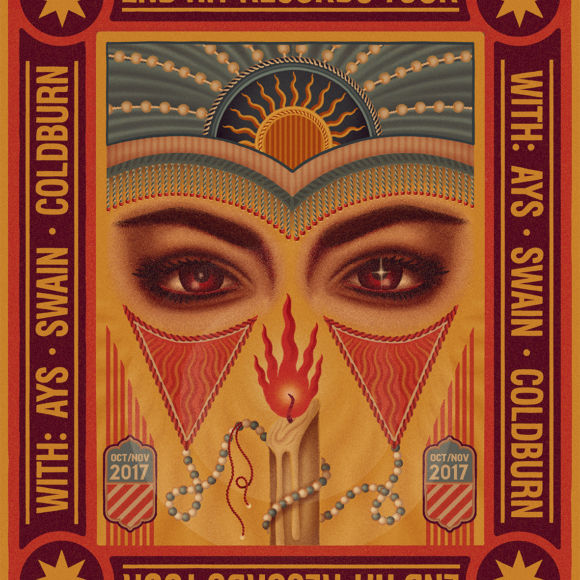 09.08.17
AYS zusammen mit Coldburn und Swain auf "End Hits" Tour 2017
Zwei Dinge haben alle Bands auf End Hits Records gemein: Einen enorm hohen Anspruch an ihre Musik und die Sozialisierung mit Punk, Hardcore und Posthardcore. Letzteres würdigt das Liebhaberlabel zum ersten Mal in seiner Geschichte mit einer eigenen Tour, die Alternative-Rock Querdenker Swain und die Hardcore-Bollwerke Coldburn und AYS durch die alternativen Läden des Landes schickt. 
Swain fallen dabei musikalisch ein wenig aus dem "End Hits"-Raster – was der Qualität der Exil- Holländer allerdings keinen Abbruch tut. Ursprünglich als This Routine Is Hell im Hardcore verhaftet, zieht es Sänger und Bassist Noam Cohen, Gitarrist Boy Tillekens und Schlagzeuger Boris Brouwer 2015 nach Berlin und auf ihrem Debütalbum "The Long Dark Blue" in Richtung Sub-Pop-Sound der 90er Jahre.

Dem New York Hardcore haben sich Coldburn aus Leipzig verschrieben, die in Kürze ihr "End Hits"-Debüt mit einer exklusiven 7"-Veröffentlichung feiern werden. Seit 2009 mischen sie klassische 90er-HC-Wucht und Breakdowns, wie sie Madball, Hatebreed und Co. bekannt gemacht haben, mit melancholischen Elementen, was sich schon im Titel der 2015 erschienen Platte "Down In The Dumps" abzeichnet.
AYS sind die Urgesteine der "End Hits"-Tour, gibt es die Band aus Wegberg doch bereits seit 2002. Während das mittlerweile in Düsseldorf beheimatete Quintett zu Beginn seiner Karriere eher nach 80er-Jahre-Hardcore der Marke Black Flag klingt, bildet sich relativ schnell ein eigener Stil heraus. Dieser gipfelt auf der aktuellen Platte "Worlds Unknown" in einer bedrückenden, aber kraftvollen Hardcore-Melange.
Tickets für die anstehende "End Hits" Tour 2017 mit AYS, Coldburn und Swain sind auf landstreicher.com erhältlich sowie an allen bekannten VVK-Stellen.
04.08.17
ARY auf erster Deutschland-Tour im Herbst und beim Reeperbahn Festival
Die norwegische Sängerin ARY kommt diesen Herbst für drei Termine auf ihre erste Deutschland-Tour. Tickets sind ab sofort erhältlich.
ARY, mit bürgerlichen Namen Ariadne Loinsworth, kann man wohl getrost als derzeit hoffnungsvollste Newcomerin Norwegens bezeichnen.
Ihre Debütsingle "Higher", 2015 bei dem prestigeträchtigen Label Eskimo Recordings veröffentlicht, führte sie direkt auf die A-Liste des landesweiten Jugendsenders NRK P3und ebnete ihr den Weg auf die Mainstages der größten norwegischen Festivals. Aufgewachsen im beschaulichen Trondheim lebt die 22-jährige mit trinidadischen Wurzeln mittlerweile in Oslo. Mit ihrer letzten Single "Childhood Dreams" zeigt ARY nicht nur eine weitere Facette ihrer künstlerischen Identität, sondern liefert mit ihrer Version einer modernen und abstrakten elektronischen Pop-Ästhetik ein selbstreflektorisches wie mutiges Statement.
"The song represents the balance between love, safety and ambition. How I remembered looking back to my childhood dreams, and comparing my expectations to my reality."
In der jüngsten Wahl zum norwegischen "One's To Watch"-Poll, votierten die führenden Persönlichkeiten der Musiklandschaft (u.a. Journalisten, Festival Booker, etc.) ARYeinhellig zur 'vielversprechendsten norwegischen Künstlerin 2017'. Nach ihrem Showcase-Konzert im September beim diesjährigen Reeperbahn Festivalkommt ARY Ende Oktober nochmal für drei Termine nach Deutschland.
ARY Live
ARY Links
Currently on Tour