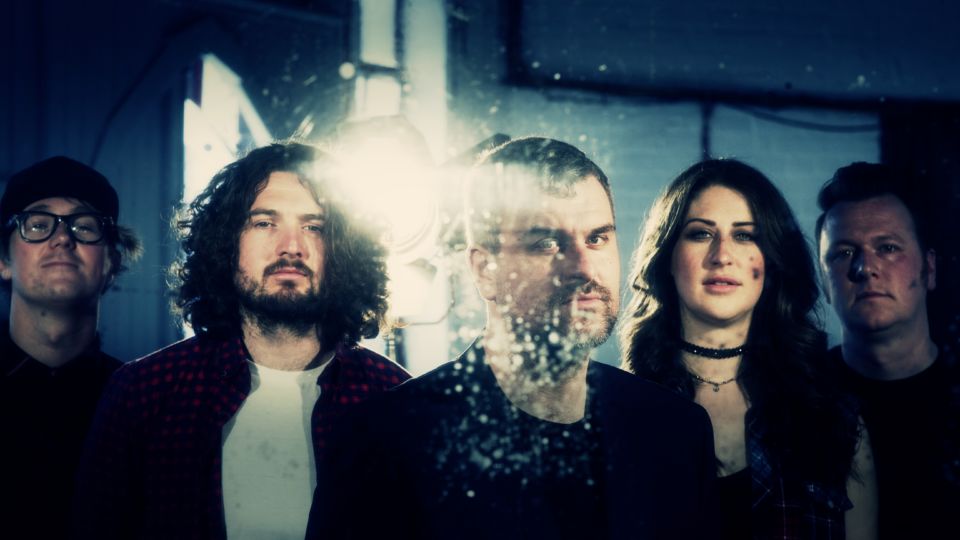 DE
Reverend & The Makers veröffentlichen am 22. September ihr sechstes Album "The Death Of A King" auf Cooking Vinyl. Die erste Single "Too Tough To Die" ist im Juni erschienen. 
Aufgenommen wurde "The Death Of A King", der Nachfolger des Top 20 Albums "Mirrors", hauptsächlich in den Karma Sound Studios in Thailand, aber auch in den 2Fly Studios und den 1984 Studios in Sheffield. Produziert hat "The Death Of A King" Dave Sanderson.
Reverend & The Makers bevorzugen seit ihrem letzten Album, die Aufnahmen im Ausland zu machen: "Gives the albums a flavour of their own".
Nummer Eins sein zu wollen, das hatten Reverend & The Makers zu diesem Zeitpunkt schon lange aufgegeben, sie entschlossen sich stattdessen dazu, Musik zu machen, die Spaß machte.
Die Band ist aus einem Kollektiv von Musikern heraus entstanden. "The Death Of A King" belebt den ursprünglichen Geist der Band neu. So übernehmen neben Jon McClure auch andere Bandmitglieder zeitweise die Lead Vocals.  Reverend & The Makers haben fünf UK Top 20 Alben und fünf Singles, die in den Top Five der Indie Charts waren. Sie begleiteten Oasis auf ihrer Abschiedstour quer durch das Vereinigte Königreich und auch mit ihren Sheffielder Kollegen Arctic Monkeys tourten sie durch England.
Jetzt kommen sie für zwei exklusive Konzerte zurück nach Deutschland.
Mehr lesen..