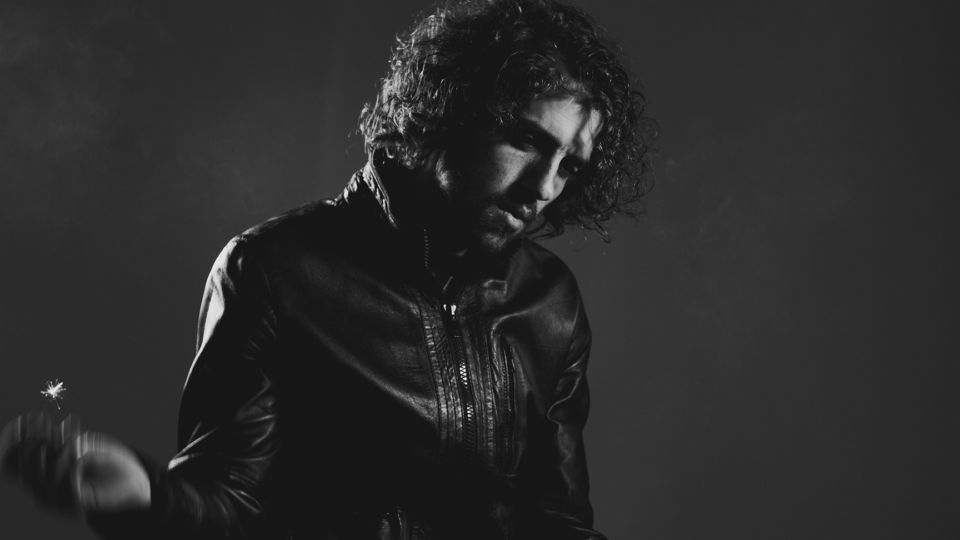 CA
Jesse Mac Cormack is a Montreal born and raised musician. Radiating warmth and soul, Mac Cormack's music exposes tension and resolution's shared core, undressing the complexities of conflict.  Guided by increasingly complex arrangements, rhythmic progressions within both the acoustic and electric realm, Mac Cormack's impassioned vocals belie their owner's youth.  Recording all of his music in his home studio, Mac Cormack has achieved a sound that is intimate and raw, both smooth and coarse. Refined by Mac Cormack's development as a sound technician and multi-instrumentalist, his new single After the Glow is textured, layered, and sewn in new soil by familiar hands. 
Bill Withers' smooth soul, the Beatles' harmonic pop, Caribou's tight folktronica, West African folk blues of Ali Farka Toure and Mdou Moctar; Jesse Mac Cormack's influences are far and wide. As his own producer, Mac Cormack is drawn to sound and texture when listening to music. "I'm very curious about production. When I like a record I check who else this producer worked with". One such producer that Jesse admires is John Congleton. Through Congleton Mac Cormack discovered Angel Olsen's Burn Your Fire for no Witness— "the way sounds are dispatched and placed in the mix…. It's brilliant."Congleton also produced St-Vincent's latest record, as well as having worked with the likes of Unknown Mortal Orchestra, SUUNS, and Modest Mouse.
Mac Cormack's old-soul has captured the attention of many successful musicians both within the Montreal music community and internationally, which has lead to Jesse sharing the stage with acts such as The Barr Brothers, Patrick Watson, Suuns, Lou Doillon, Half Moon Run and Sophie Hunger.  In addition to his solo musical project, Jesse is an accomplished producer and accompanist, and has collaborated with fellow Quebec artists Betty Bonifassi, Rosie Valland, Les Soeurs Boulay, Emilie & Ogden, and Pandaleon among others.
A day before The Barr Brothers' performance at the Shigawake Music Festival in rural Gaspésie, Quebec, lead vocalist Brad Barr describes hearing Jesse's music for the first time from across the fairgrounds:
…With the wind blowing about half of the notes back out to sea, the ones that
persevered felt even more urgent. Even from half a kilometer away, gleaning
only a fraction of the output, I could tell what I was hearing was something
new and important. I began to pick up the pace, as the sound got a little
clearer…When I reached the tent, I was out of breath, and amazed to find one
person on stage with a guitar. How can that be?
From what I could hear before, I was imagining a fleet of Iroquois maidens
singing and playing on an array of ancient majestic instruments through
psychedelic hardware. But as I stood, overcome with this one man's vision of
sound and performance, I was well aware that a new voice had arrived.
Emanating Mac Cormack's father's classic rock tastes ("from Floyd to Stevie Ray"), his debut EP Music For the Soul (2014) is both healing and inviting, guided by acoustic guitar and Jesse's voice. Crush (2014) exposes a darker, yet more upbeat rendition of Mac Cormack's sound, transitioning from comfort to confrontation. Crush culminates in explosive instrumental breaks featuring heavier percussion and electric guitar. This sultry magnetic sound is carried by the ever expanding range of Mac Cormack's vocal abilities.
Mac Cormack's new single After the Glow combines the softness of Music for the soul with the pronounced rock of CRUSH, infusing it with his growing expertise as a sound technician and musician. Since he first began recording and producing his own music with nothing but a guitar and an amp, Mac Cormack is now working with tape machines, pedals, synths; a combination of quality sound gear and vintage instruments and equipment. "I'm a big fan of Tape Echoes and vintage synths, guitar and bass." After the Glow is recorded, produced and mixed by Mac Cormack in his home studio, where he fervently performed nearly every vocal track and instrument himself, with the help of Francis Ledoux on drums.
Mehr lesen..
Termine
Keine aktuellen Termine.
Kontakt
Booking
Philipp Jacob-Pahl
Stefanie Kilberth
PR & Marketing
Louise Lässig