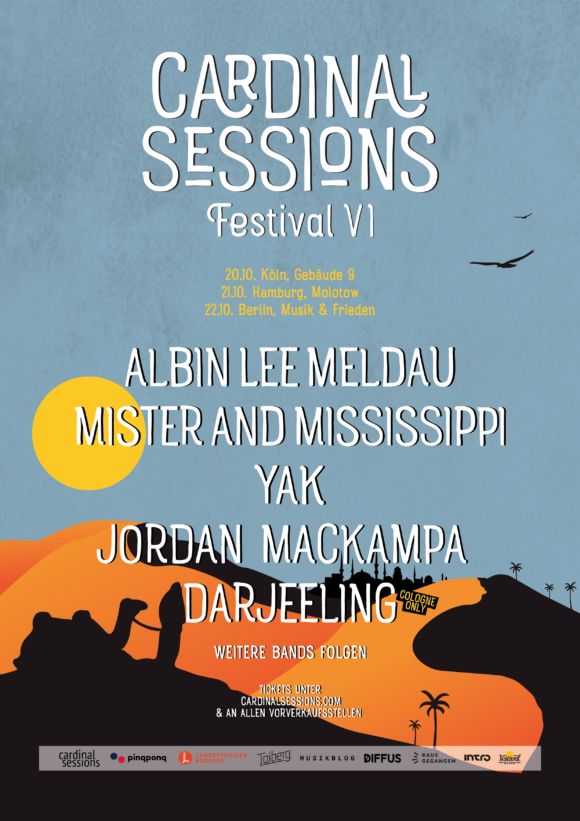 Cardinal Sessions Festival VI
The past editions of Cardinal Sessions Festival were a complete success – performances of The Twilight Sad, Giant Rooks, Faber, Phoria, Lola Marsh and secret gigs of Honig and AnnenMayKantereit with an enthusiastic audience created a beautiful festival atmosphere.
The Cardinal Sessions already made a name for themselves during the last years with their intimate and mostly spontaneous recorded live-acoustic-sessions featuring acts from all over the world. International stars like Conor Oberst, The War On Drugs, Bombay Bicycle Club, Hozier, The Avett Brothers, Julien Baker and The Gaslight Anthem were filmed in front of the Cologne-based film crew.
Their recordings of artists who were undiscovered back then like Rhodes, Ry X, First Aid Kit or Balthazar give proof of the crews great instinct to find musical potential very early.
In October this year the sixth edition of the festival organised by Cardinal Sessions in collaboration with Landstreicher Booking takes place in Cologne, Hamburg and Berlin. 
Cardinal Sessins Festival VI
October 20th, Cologne, Gebäude 9
October 21st , Hamburg, Molotow
October 22nd, Berlin, Musik & Frieden

Tickets:  https://krasserstoff.com/tour/157493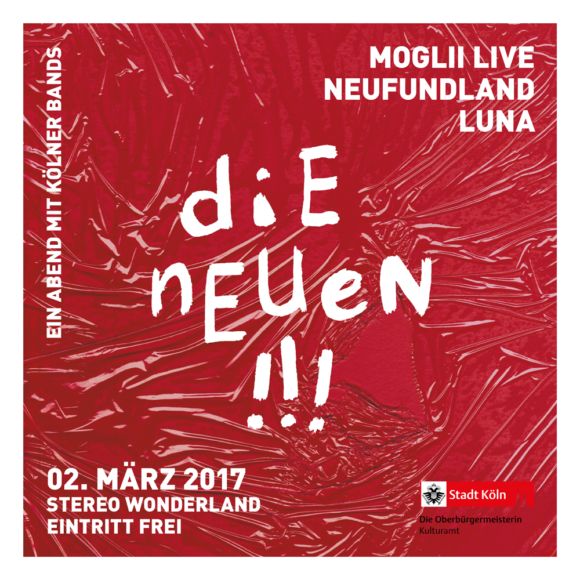 DIE NEUEN - Ein Abend mit Kölner Bands
Am 2. März 2017 im Stereo Wonderland mit Moglii (live), Neufundland & Lunas. 
Zu Grunde liegt ein Konzept zur Förderung junger Bands, die sich an diesem Abend präsentieren werden und die Möglichkeit bekommen sollen sich untereinander auszutauschen, neue Synergien schaffen usw. Die Veranstaltung soll 2 Mal im Jahr stattfinden.