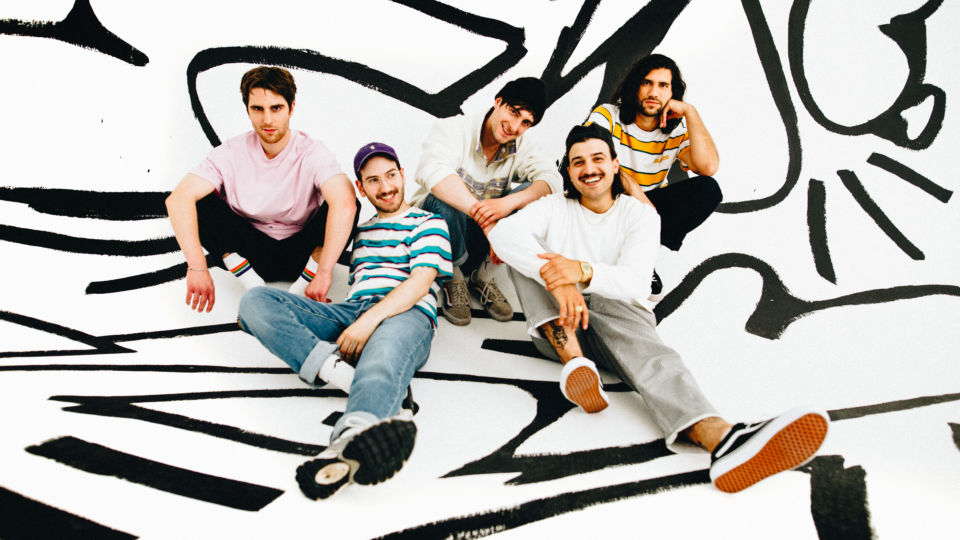 Dates
DE
LEONIDEN has taken Germany by storm. The proof? Since the release of their album Again in 2018 they have sold out every live show they've played and are the new shooting stars on the indie rock horizon. It's therefore no surprise they have been booked for appearances at festivals such as Hurricane, Southside, St. Gallen Open Air, Frequency, and Sziget Festival in 2019. That's what happens when 5 guys hailing from the city of Kiel in northern Germany take the stage and proclaim,  "Fuck it all we killed it tonight/We stay awake!" night after night. 
It's a proclamation that shows the true heart of the group, whose members - the brothers Lennart and Felix Eicke, singer Jakob Amr, Djamin Izadi and JP Neumann - are always on the move to something grander and on the road for 200 of 365 days of the year. It's also a premonition of what's to come: The band will bring their ecstatic, in-your-face live performance to Europe this year. And they will be killing it, every single night. Always awake. Always about to let the dance floor explode. And always full of creative energy. It's a certainty.
LEONIDEN plays a wild indie-rock-dance-funk mix that bursts the seams of all musical boundaries  and combines punk and grunge influences with elements of soul and funk. The result is catchy pop songs that equate to straight up hits, like the first single Kids from their current album Again, released in October 2018. The song opens with an Afropop-inspired guitar line and lifts you into a catchy and gorgeous chorus that shows the band's knack for stunning arrangements. It's in this larger than life chorus of Kids that Jakob Amr screams out the aforementioned anthem: "Fuck it all we killed it tonight/We stay awake!"
Leoniden has left their German fanbase stunned, ecstatic, and wanting more. It's time to get ready, because a storm is coming.
Read more..
Contact
Booking
Daniel Treseler
Thea Lehmann
PR & Marketing
Louise Lässig