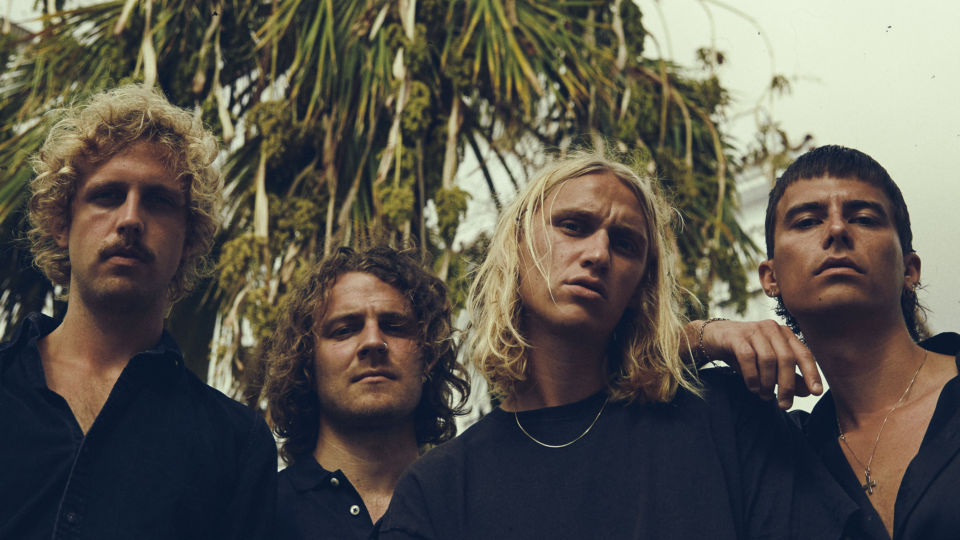 On Tour
DK
Go, go, go, go… The new Danish rock-band Go Go Berlin is heading for the stars. At the moment it seems like there is no limit for how big they can become.
As one of the most hyped names on SPOT Festival there were great expectations for the show Friday night. And neither the audience nor people from the music industry went home feeling disappointed. Because there is something about the hype; Go Go Berlin know their musical craft, they master the style and attitude and they deliver a performance that reaches far beyond the small stage.
They not only play rock 'n' roll – they ARE rock 'n' roll!
The concert at SPOT received 5/6 stars from the Danish music magazine GAFFA and they wrote:
"Only few seconds into the opening track "Gimme Your" they had come far beyond the edge of the stage with their melodic and captivating rock (…) They're young, they're talented, and they want to make it. And judging by the concert at SPOT they'll make it – in the very near future. "
Go Go Berlin play classic, timeless rock with roots in the 70'ies. It is rock 'n' roll dreams, but also hard work and 100 % dedication. Despite of their young age and wildness, they possess a professionalism that makes them deliver a fast-paced and intense live show – every time.
They played more than 80 shows in 2013 – including all the lager Danish festivals such as Roskilde Festival, Spot Festival, Smukfest, Nibe Festival and Jelling Festival among others.
Go Go Berlin is something genuine, something alive and just on the verge of becoming something really big!
In Denmark their Debut "New Gold" was released on Sept. 30 2013 (Mermaid Records) and went straight to #5 in the national charts and #1 on Itunes Rock Charts.
In GSA "New Gold" was released on March 28 2014 (Sony Music).
Read more..
Contact
Booking
PR & Marketing
Louise Lässig