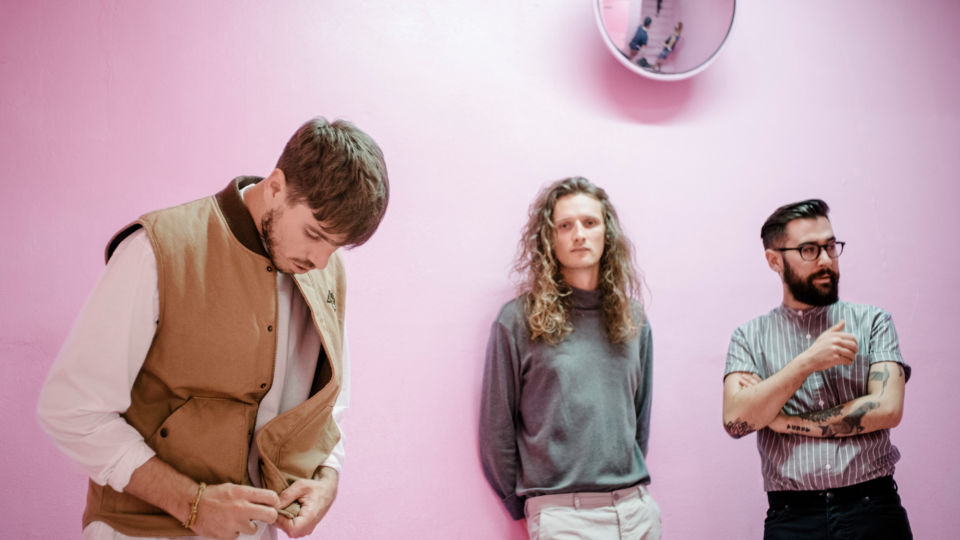 GB
Taking the name of their lead singer, Banfi is made up of Joe Banfi (vocals), Aaron Graham (Drums) and Chris McCuaig (Bass). The UK trio came together in 2015 when Chesire-born Joe was introduced to Aaron by a mutual friend. Both had embarked on different musical ventures, but in coming together, swiftly realised the music they were making was worthy of more than just a side-project tag. Soon Chris was introduced to the band, and thus Banfi was born.
Finding a new base in East London was a turning point, finding their feet in a home that encouraged and nurtured creativity.
"Living in East London, I've met a lot of his friends who are musicians, especially through Aaron" says Joe. "We have a centre of people where we feel like we can get away with stuff and be creative amongst each other."
The creativity doesn't stop at the music. The band are consciously developing an aesthetic around their work, enlisting the help of director/ photographer Jake Dypka - previously known for his work with Transgressive's Dry the River.
"We owe a lot to Jake who does all the visuals and his style just really suits our sound and look. It feels like it's a place where people can bounce of one another." comments Joe. 
Quickly signing with Communion Records, the band have been developing their sound live as much as in the studio. Support slots with Nathaniel Rateliff and fellow Communion act Bear's Den have seen them begin to grow a steady fanbase, while cutting their teeth on the festival circuit in 2016 at the likes of The Great Escape and Citadel festivals. Pretty impressive for a band who had yet to release their debut single.
Then it's been into the studio to work with Bombay Bicycle Club and Honne producer Rich Wilkinson. The first cut is the irresistible 'Happy When You Go' an insight into the band's blend of layered guitar-inflected alternative-pop, that has already been heralded by blogs across the world including Clash and Nylon. 
With their full-length debut album pencilled for 2017, and a monthly residency of shows lined up in East London's Old Blue Last - it won't be long until Banfi break through.
Read more..
Contact
Booking
Philipp Jacob-Pahl
Tim Neumann
PR & Marketing
Louise Lässig