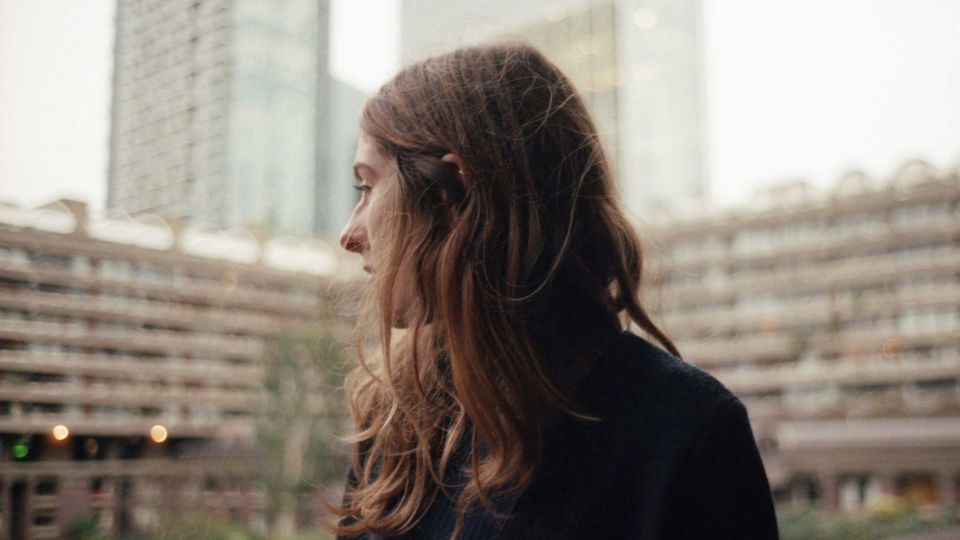 GB
Mit der anstehenden Debüt EP macht sich WILDES  dazu bereit ihre Zähne zu zeigen.
Mit einem Sound der in ein Bermuda Dreieck irgendwo zwischen Laura Marling, St. Vincent und Daughter fällt, beinhaltet ihre Musik das bezaubernde Gerüst des Folk Songwritings, aber erhebt den Hörer gleichzeitig auf eine Sturmwolke von elektronischen Echos und Delays.
Der Name WILDES stammt von der Mutter der 20 jährigen Singer- Songwriterin, deren Mädchenname eine familiäre Verbindung zu Oscar Wilde vermuten lässt. Es ist eine Verwandtschaft von der Ella Walker sich gerne vorstellt, dass sie der Wahrheit entspricht: ein Bücherwurm seitdem sie ein Kind ist und Songtexte inspiriert von Schriftstellern wie Truman Capote und Wilde selbst. Insbesondere wird sie von irischer Dichtung inspiriert: "Ich habe diese Poesie immer von Iren vorgelesen bekommen und sie erweckt schöne Erinnerungen in mir. Der Rhythmus und die Musikalität übersetzen sich sehr gut ins Songwriting."
Geboren in eine irische Familie im Westen Londons, verbrachte Walker ihre Sommer als Kind in der irischen Landschaft. Von ihren Eltern inspiriert, sog  sie die Musik von Fleetwood Mac, The Dubliners und, man darf es gar nicht sagen, auch etwas Westlife förmlich auf. Ihr Vater, ein Rock und Blues Enthusiast mit einem Keller gefüllt mit Instrumenten, war besonders euphorisch als sie entschied eine der elektrischen Gitarren aus seiner Kollektion zu spielen.
Als Kind versuchte sich Ella im Klavier und Violinen Unterricht. Als dieser ihr aber zu streng und langweilig wurde, hörte sie damit auf und lernte stattdessen die nächsten fünfeinhalb Jahre klassischen Gesang. Der musische Fortschritt kam allerdings erst, als sie sich selbst das Spielen der Gitarre beibrachte und begann ihrer Stimme freien Lauf zu lassen. Zunächst schrieb sie Folk Songs mit einer akustischen Gitarre, inspiriert von ihren Helden Laura Marling und Joni Mitchell. Durch den Einfluss ihrer älteren Geschwister beschäftigte sie sich allerdings nach und nach mehr mit der kantigen Indie Musik Londons von Künstlern wie Jamie T, Florence and the Machine und The Maccabees.
Mit 16 begann Ella Videos von ihren Performances bei YouTube hochzuladen und bei Open Mic Gigs in London aufzutreten. Sie traf ihren Manager bei einer Will Joseph Cook Show als sie 18 war und schrieb kurze Zeit später ihr berührendes Debut "Bare". Sie warf sich Vollzeit in die Musik nachdem sie der Universität den Rücken kehrte und arbeitete fortan mit dem Produzenten Dan Holloway an einem  schallenden, umfassenden Sound wie der von Lykke Li oder Daughter.
"Bare" erklärt sie, " handelt von Widerstandsfähigkeit und davon Leuten das Gegenteil zu beweisen. Der Song sagt so etwas aus wie 'Egal welche Vorurteile du mir gegenüber hast, sie sind falsch'". Kurz nach "Bare" schrieb Ella den schwerelosen Song "Illuminate" der ein ähnliches Thema verfolgt: "Es geht um Erleuchtung und darum Leuten durch egal welche Mittel zu zeigen 'Das bin ich'".
Mehr lesen..
Kontakt
Booking
Marie-Christine Scheffold
PR & Marketing
Louise Lässig