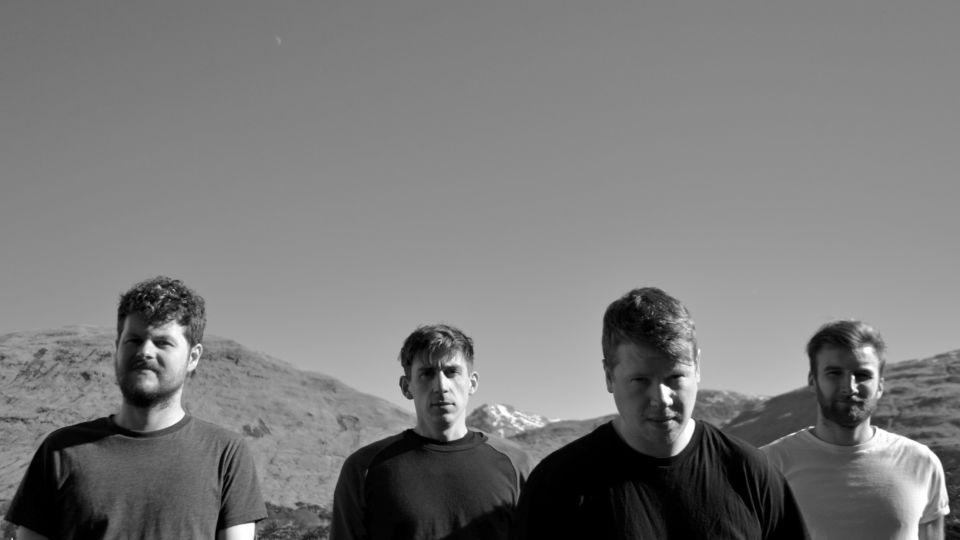 We Were Promised Jetpacks
GB
Fünf Jahre sind vergangen, seit We Were Promised Jetpacks ihr Debüt "These Four Walls" mit Song wie "It's Thunder And It's Lightning", "Quiet Little Voices" und "Roll Up Your Sleeves" veröffentlicht haben. Ein Album, das der Band einen festen Platz auf den Playlists der Indie-Discos bescherte, sowie eine stetig wachsende Fangemeinde und ausverkaufte Tourneen.
Auf ihrem Zweitwerk "In The Pit Of The Stomach", das im Oktober 2011 erschien und thematisch u.a. von der Krebserkrankung eines der Bandmitglieder geprägt war, zeigten sich We Were Promised Jetpacks anschließend deutlich gereifter. Zackigen Indie-Rhythmen standen nun fettere Gitarrenwände gegenüber und die Klangteppiche waren weiter und ausladender. Nach der Veröffentlichung des Albums folgten weitere ausgedehnte Tourneen durch Europa und die USA und Anfang 2014 veröffentlichte die Band ein Live-Album. Zur gleichen Zeit wurde aus dem Quartett ein Quintett, indem Stuart McGachan (Gitarre und Keyboards) zur Band hinzustieß.
Im Oktober 2014 veröffentlichten We Were Promised Jetpacks daraufhin ihr drittes Album "Unravelling". Eine Platte, auf der die Schotten ihren Weg konsequent weitergehen. Auf "Unravelling" lässt die Band den Songs nun noch mehr Zeit sich langsam zu entfalten, verschachtelt sie stellenweise und baut Soundwände auf, in denen sich die verwobenen Elemente wieder entwirren. Sänger Adam Thompson singt sanft und nimmt sich zurück, wo es der Song erfordert und setzt im nächsten Moment wieder überraschende Akzente, indem er zu sägenden Gitarren alles aus seinem Organ herausholt. Zwar gibt es große Ohrwürmer und Momente auf "Unravelling", aber sie konkurrieren nicht miteinander und lassen Raum für die vielen anderen besonderen Momente des Albums. "Unravelling" ist das bisher reifste und vor allem konsequenteste Album des der Band.
Mehr lesen..
Kontakt
Booking
Philipp Jacob-Pahl
Tim Neumann
PR & Marketing
Louise Lässig