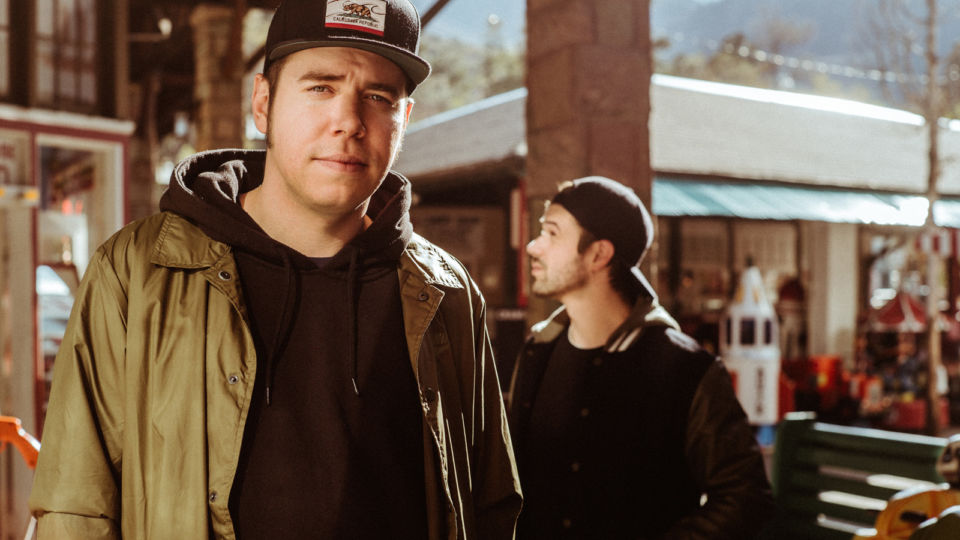 On Tour
DE
Umse ist ein Kind des Ruhrpotts – und ewig Reisender. Ein Malocher-MC mit langem Atem, der sich endlich auszahlt. Der Top-20-Künstler chartete mit seinen letzten beiden Alben "Kunst für sich" (#36) und "Haiwanischer Schnee" (#16), die über die Indie-Institution Jakarta Records erschienen. Für sein neues Album nahm er sich zwei Jahre Zeit, musste Tiefschläge überwinden, um "Durch die Wolkendecke" gehen zu können.
In zwei Jahren hat sich einiges angestaut: an Texten und Erfahrungen. So veröffentlichte Umse erst im Mai die 6-Track starke "Flammenwerfer"-EP und nun bereits Ende September ein neues Album. Der Ruhrpott-Rapper, der in einer Tugend-Tradition mit den lokalen Legenden RAG und Too Strong steht und doch nach State of the Art klingt, tourte jahrelang durchs Land und erspielte sich von Konstanz bis Kiel einen exzellenten Ruf als Live-MC.

Als Christoph Umbeck 1983 in Ratingen geboren, wächst der Teenager mit dem ersten großen Deutschrap-Boom auf und beginnt um die Jahrtausendwende selbst mit dem Texten. Vor knapp einer Dekade kreierte Umse einen ersten kleinen Online-Buzz, nachdem seine Debüt-EP "Smart und weise" über 20.000 mal runtergeladen wurde und die MySpace-Community in 2007 zum "Most Wanted Artist" des Jahres wählte. Seit 2013 veröffentlicht Umse über Jakarta Records, das Kölner Label, das schon früh die internationalen Talente Anderson .Paak, IAMNOBODI und Oddisee entdeckte.
Über die Jahre hat sich der leidenschaftliche FIFA-Zocker eine loyale Fanbase aufgebaut, die ihn für seine Bodenständigkeit schätzt. Umse verkörpert die Werte der alten Schule, vereint Technik und Tiefgang und befriedet mit seinem Neo-Boombap-Entwurf die Rap-Generationen. "Durch Die Wolkendecke" setzt diesen Weg konsequent fort und zeigt dabei neue Impulse und Perspektiven auf. Der Titel deutet bereits an, dass es düsterer und nachdenklicher zugeht; er steht aber auch sinnbildlich für: "Sky is the limit".
Dieses Limit ist für den Grown-Man-Rapper noch lange nicht erreicht: Er ist weder hängengebliebener Oldschooler noch gesichtstätowierter Mumble-Rapper, und doch fruchtet sein Scheuklappen-freier, samplelastiger Trademark-Sound im Hier und Jetzt.  Mal erinnern die Sing-Sang-Hooks an den frühen 50 Cent, mal an die Crowd-Control-Choruse der Dilated Peoples.
Das Regionale und das Reisen sind zwei Konstanten und Extreme, die sich durch die Karriere von Umse zu ziehen scheinen. Nachdem er sich mit Hofproduzent Deckah für die Produktion von "Hawaianischer Schnee" in einem Landhaus in der niederländischen Provinz einmietete, flogen sie für "Durch Die Wolkendecke" bis nach Colorado und Teneriffa. Der Track "Wenn Die Ferne Ruft" thematisiert dieses Fernweh, das für Umbeck so inspirierend wirkt, mit markanten Lines: "Man tut es wieder, wenn man merkt, das Reisen Wunder bewirkt."
Der Opener "Bescheid" ist nur vordergründig ein Representer und offenbart bei genauerem Hinhören reife Reflexionen eines Mittdreißigers. Auf "Mach Das Kleine Groß" zeigt Umsedialektisches Talent, schließt von dem Großen auf das Kleine, vom Lokalen aufs Globale, von sich als Individuum auf die Gesellschaft und Szene. Die rührende Outro "Jederzeit" klingt wie eine Art Testament, mit der sich Umse endgültig in den Real-Rap-Analen als eine der wichtigsten Stimmen seiner Generation verewigt.
Umse sagte einmal sinngemäß über die Langlebigkeit von Alben: "Es interessiert keine Sau, wie lange du daran gearbeitet hast, es zählt, wie lange sie rotiert." Und eine lange Haltwertszeit hat dieses zeitlose, detailverliebte Werk ganz sicherlich. Davon kann man sich bereits im Herbst auf großer Deutschland-Tour überzeugen.
Mehr lesen..
Kontakt
Booking
Florian Lippmann
PR & Marketing
Louise Lässig