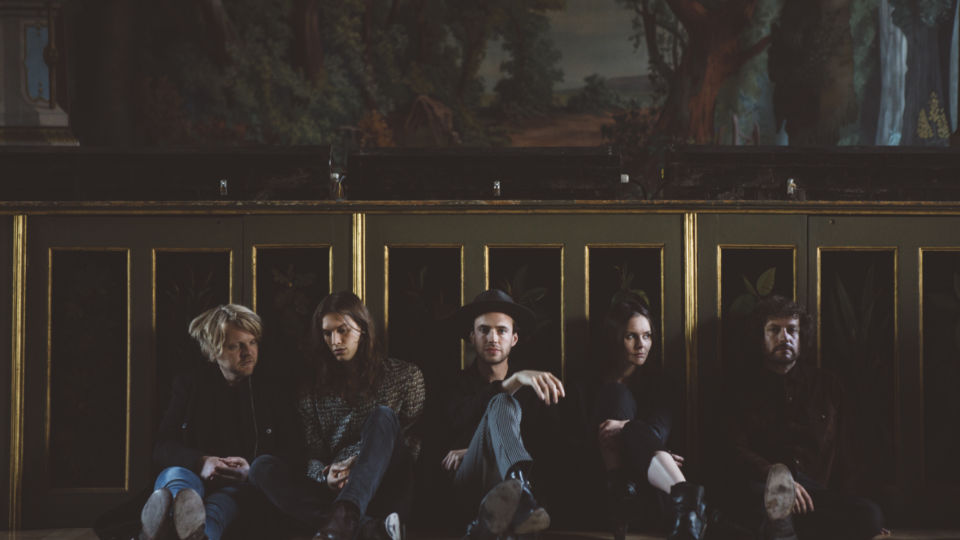 GB
Die britische Band THE VEILS kündigen erste Details ihres neuen Albums TOTAL DEPRAVITY an, das am 26. August auf Nettwerk Records veröffentlicht wird. Das Album vereinigt die Band wieder mit dem Produzenten Adam 'Atom' Greenspan (Nick Cave & The Bad Seeds, Arcade Fire, Yeah Yeah Yeahs, Band of Skulls u. v. m.).

Eine weitere tragende Rolle während der Produktion spielte El-P von Run The Jewels. Andrews und El-P trafen sich an den unterschiedlichsten Orten, um zusammen an dem vierten Album der Band zu arbeiten. TOTAL DEPRAVITY wurde unter anderen in den Estúdios Sá Bandeira in Portugal, in den Konk Studios in London, im Casa Lynch in Los Angeles und in El-P's Studio in Upstate New York aufgenommen.
"Ein wirklich wichtiger Aspekt dieses Albums ist die Mitarbeit von El-P, den ich vor einer Bar in Downtown Los Angeles kennengelernt habe, woraufhin wir schnell gute Freunde wurden. Er hat sich mir als Fan unserer Band vorgestellt und wir redeten viel über Musik und die guten Dinge des Lebens. Am nächsten Tag trafen wir uns bei einem Freund von ihm und nahmen den Song "Axolotl" auf.
Den Gesang haben wir direkt in das Mikrofon von einem Laptop eingesungen und der ganze Song war relativ schnell fertiggestellt. Daraufhin arbeitete ich mit der Band zusammen mit Atom Greenspan in London, zwischenzeitlich schickte ich immer wieder Material rüber zu El-P, der zwischen seinen Shows mit Run The Jewels daran arbeitete. Außerdem hatten wir auch das Glück, zusammen mit Dean Hurley an einem Song in Los Angeles zu arbeiten" erzählt Andrews.
Andrews führt fort: "Über zwei Jahre hinweg kristallisierte sich langsam ein Album heraus. Die Besetzung des Albums ist sehr vielfältig: L. Ron Hubbard, selbstverständlich Axolotls, lieb geartete Krokodile, ein psychotischer Trucker, der Papst und Ingrid Bergmann schauen vorbei. Die Songs bestehen aus Stories verschiedenster Art; manche erzählen Geschichten, die ich selbst erlebt habe, andere habe ich einfach zu meiner eigenen Belustigung erfunden. Es war außerdem das erste Mal, dass ich Loops und Sounds als Ausgangspunkt für einige Songs benutzt habe, einige haben aber auch ihren Anfang am Klavier gefunden und es wurde erst später an ihnen herumgespielt." Letzten Monat verkündete Showtime die Besetzung des Reboots der legendären Serie Twin Peaks, Andrews ist einer der wenigen Musiker, die bei dem lang erwartetem Revival vertreten sein werden. Außerdem dabei sind Eddie Vedder, Trent Reznor, Sharon Van Etten und Sky Ferreira.
Mehr lesen..
Termine
Keine aktuellen Termine.
Kontakt
Tonio Amin Zaoui