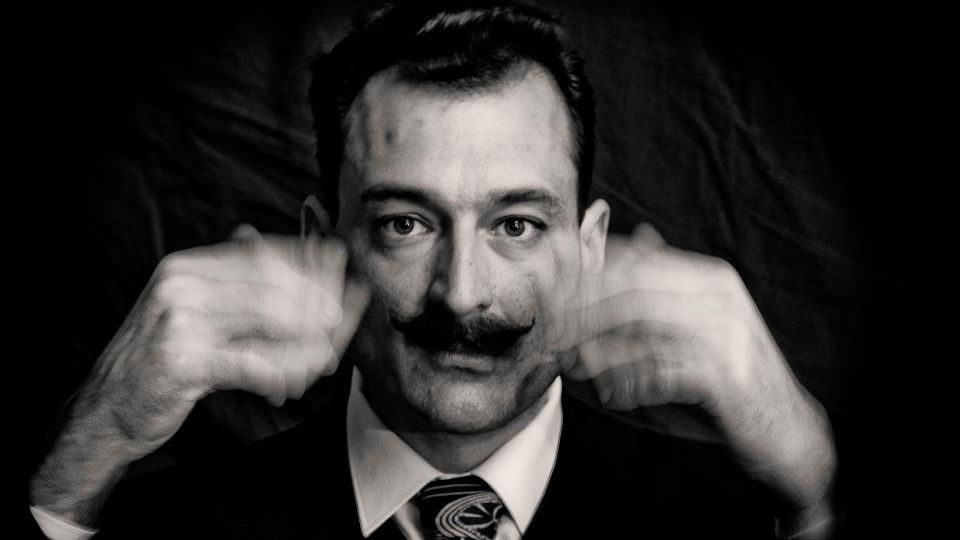 DE
The Great Joy Leslie braucht kein Feuerwerk, keinen Hut voller Hasen, keine zersägten Jungfrauen: Ohne auf angestaubte Showklischees angewiesen zu sein, verblüfft er die Zuschauer mit seiner unkonventionellen Interpretation klassischer Zauberkunst und lässt sie hautnah daran teilhaben. Ob bei staunendem Schweigen oder lautstarker Euphorie, ob vor oder auf der Bühne – The Great Joy Leslie nimmt jeden mit auf seine magische Reise und lässt euch für für einen Moment die Eindeutigkeiten des Alltags vergessen. Mit geistreichem Witz und charmanter Selbstironie zeigt er, dass Zauberei alles andere als antiquiert sein muss, sondern vor allem eins sein kann: funkelnde Unterhaltung par excellence!
"Lustig, unkonventionell und verblüffend gut!" - Escher Morgenpost
"Die Zaubershow von The Great Joy Leslie ist sehr zu empfehlen" Radio.de
"Es ist und bleibt faszinierend. Die Münder sind offen vor Staunen." Nilson.de
"Ein erster Höhepunkt stellte die Show von "The Great Joy Leslie" dar. Bis zum Rand der improvisierten Bühne in einem kleinen Waldstück drängt sich die Meute. Alles staunt und lacht und fühlt sich plötzlich wieder wie mit acht." Testspiel
Mehr lesen..
Kontakt
Booking
Daniel Treseler
PR & Marketing
Louise Lässig