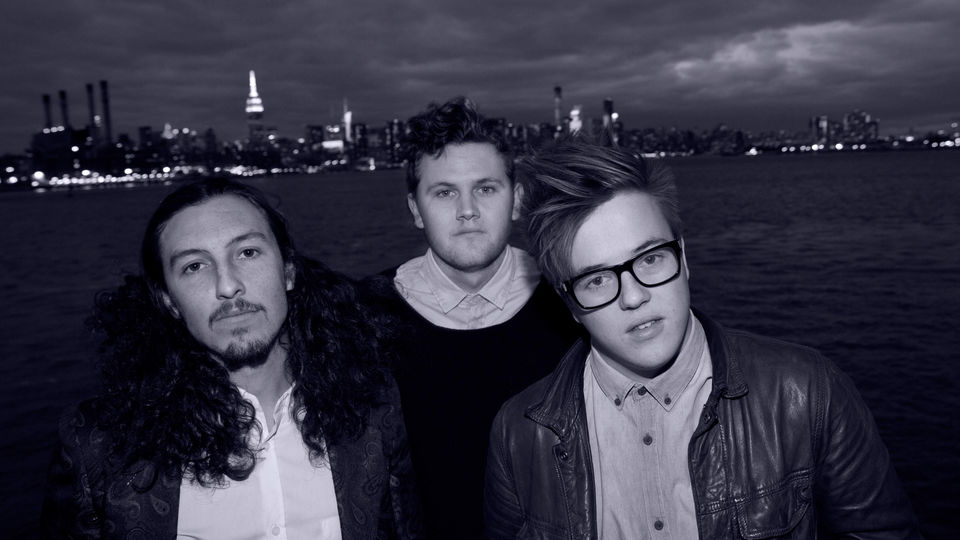 AU
Safia, die Könige des elektronischen Pop, waren mit ihrer Top 5 Single "Take me over" Australiens Electro-Newcomer 2014. Mit ihrem vielschichtigen, warmen Produktionsstil und der komplexen Stimme von Frontmann Benjamin Joseph gewinnen Safia die Herzen im Sturm.
Gerade noch haben sie die selbsternannte Queen Bee, Lorde, auf ihrer Australien-Tour begleitet, jetzt sind sie mit ihrer neuen Single "Counting Sheep" auf Platz 1 der Triple J Airplay Charts und konnten in nur drei Wochen über 70 Tausend Soundcloud Plays verzeichnen.
Das Debüt Album "Listen To Soul, Listen To Blues" hat der Band nationales Airplay verschafft und sogar den ersten Platz der Itunes Electronic Charts erklommen. So beginnen Safia sich allmählich im In- und Ausland einen Namen zu machen.
Auch die Live Bühnen dieser Welt sind kein Fremdwort mehr für SAFIA, so hat die Band zum Beispiel auf Festivals wie dem Coachella, SXSW oder dem CMJ gespielt und sich die Bühne mit Namen wie Rudimental, Disclosure oder Lorde geteilt.
Gerade zurück von ihren hochgelobten Shows bei SXSW & LA, führt Safia's Weg weiter nach oben: mit über 2 Millionen Spotify Streams ihrer Tracks, sowie 4 Millionen Soundcloud Plays zeigt die Band aus Canberra, dass hier noch längst nicht Schluss sein soll.
Mehr lesen..
Termine
Keine aktuellen Termine.
Kontakt
Booking
Carlo Luis Ruben Schenk
PR & Marketing
Louise Lässig