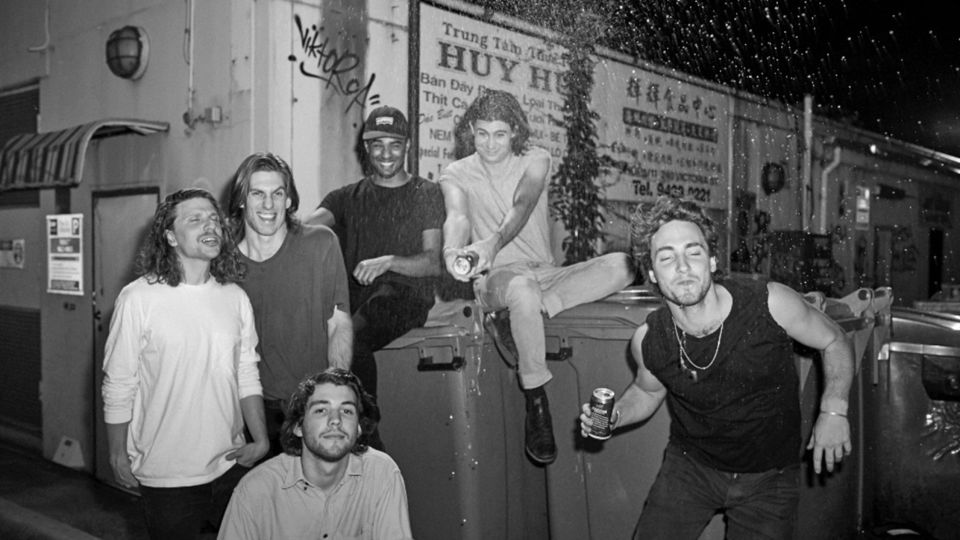 AU
Es gibt gute Partys, und es gibt schlechte Partys. Es passiert nie das, was man erwartet und grundsätzlich eskaliert jede Party am Ende so oder so.
Das wissen auch Northeast Party House, die junge Truppe aus Australien, welche 2014 ihr Debüt-Album "Any Given Weekend" veröffentlichten und selbst jede Party einheizen.
Seit der Gründung in Melbourne im Jahr 2010 wächst ihre liebgewonnene Fangemeinde täglich. Mit Zeilen wie "I've got some ketamine rolling round my place/ I'm 21 and I'm swallowing my face / I need to shake it off" polarisiert Northeast Party House und mit dem Genre-Mix aus Dance, Pop und Rock fasziniert die Band nicht nur auf dem neuen Album sondern auch live. Die Rede ist von einem elektrisierenden Sound und mitreißender Energie mit der die Band definitiv überzeugt. "We feel like we're finally arriving at a place, like coming full circle back to ourselves again." so Keyboarder Sean Kenihan und so klingt auch das neue Album "Any Given Weekend" der Anfang 20-jährigen. Entschlossen sind sie der Meinung, das Singles wie "Pascal Cavalier" und "Stand Tall" nur ein Vorgeschmack auf das Können und die Passion der Band Northeast Party House sei.
Termine
Keine aktuellen Termine.
Kontakt
Tonio Amin Zaoui