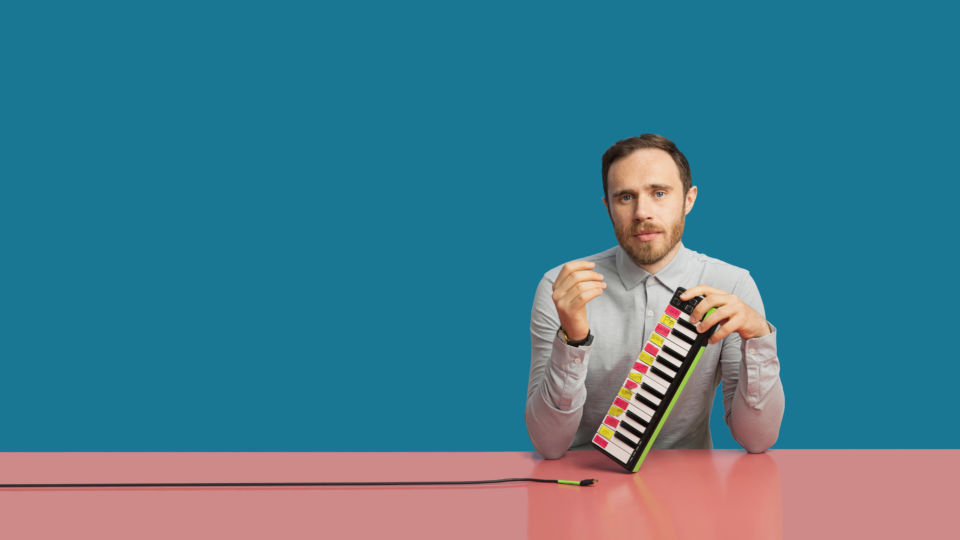 On Tour
IE
McMorrows umjubeltes Debütalbum "Early in the Morning" kletterte in seiner Heimat Irland bis auf Platz 1 der Charts. Es gab Platin und die Platte wurde für den Choice Music Prize nominiert. McMorrow trat in der Royal Festival Hall auf, war bei TV-Star Jools Holland zu Gast und begeisterte mit dem Charity-Cover des Steve Winwood-Hits "Higher Love".

"Ich bin so stolz auf das Album, aber ich wollte eigentlich nie ein klassischer Singer-Songwriter sein. Wenn man die Songs meines Debüts bestmöglich live umsetzen will, wird man plötzlich als Folk-Musiker wahrgenommen. Dabei verbirgt sich hinter den Aufnahmen eigentlich etwas ganz anderes: All das, was ich selbst gerne höre."
James Vincent McMorrow hat just seine langerwartete Europa-Tour für den kommenden Herbst angekündigt. Am 10. Oktober startet seine 17 Konzerte umfassende Rundreise in Glasgow und führt ihn neben seiner bisher größten Show im Londoner Roundhouse auch nach Deutschland.
Es handelt sich um die erste Tour James Vincent McMorrows seit seinem viel-besprochenen zweiten Album "Post Tropical", das unter anderem für den Choice Music Prize nominiert wurde.
2016 begann für für McMorrow erfreulich: Über 100 Millionen Streams, eine Kollaboration mit dem bekannten DJ Kygo und seine Stimme im neusten Trailer der Erfolgsserie Game Of Thrones. Nun bleibt noch mehr als eine weitere Jahreshälfte für weitere Erfolge. 
Mehr lesen..
Kontakt
Philipp Jacob-Pahl
Tim Neumann