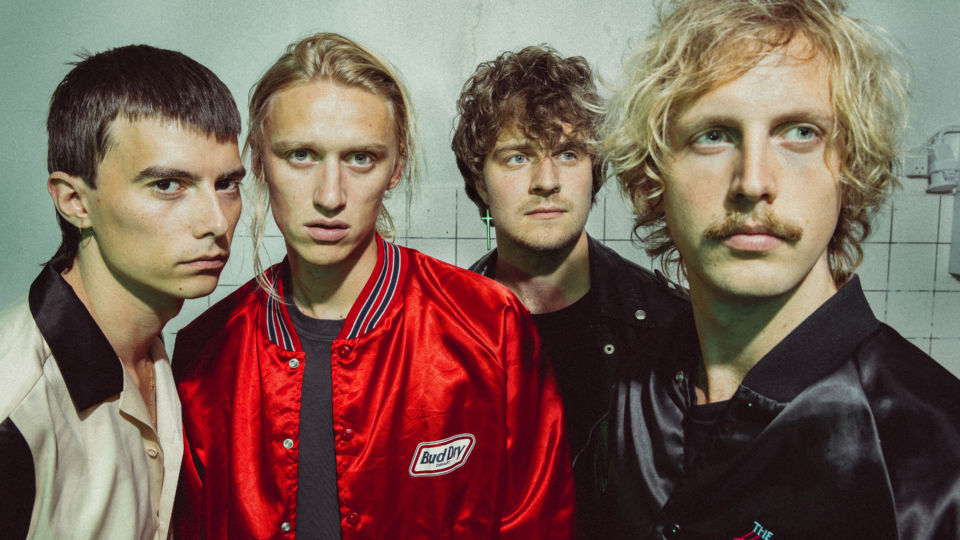 DK
GO GO BERLIN stellen drittes Studioalbum fertig und kündigen neue Live-Shows im Frühjahr 2018 in Deutschland, Dänemark und der Schweiz an.
Die ersten paar Jahre waren für das junge, dänische Rock-Ensemble Go Go Berlin ein kontinuierliche Live-Streifzug durch die ganze Welt, der sie in die Vereinigten Staaten, nach Asien und viele Ecken Europas brachte und ihnen den wohlverdienten Ruf einer unermüdlich hart arbeitenden und intensivsten Live-Acts eingetragen hat.
Nachdem ihre ersten zwei Alben viel Aufmerksamkeit von Radiosendern in über 15 Ländern, darunter Deutschland, Schweiz, Polen, die Niederlande , Mexico, Peru, Australien, USA, bekommen haben beginnt ein immer größeres Publikum das enorme Potenzial der vierköpfigen Band zu erkennen

Nach der Veröffentlichung ihres anspruchsvollen, zweiten Albums "Electric Lives" und einer anschließenden, ausgiebigen Tour durch Dänemark und Europa, hat die Band eine Pause von ihrem anstrengenden Tour-Zeitplan genommen, um 2016 und 2017 ins Songwriting abzutauchen.
Im Frühjahr und Sommer 2018 werden Go Go Berlin wieder Fahrt aufnehmen und mit neuer Musik um die Welt touren.
* * * * *
Rock epiphany on Northside Festival
"Go Go Berlin have played several hundred shows since their beginnings in Silkeborg, Denmark in 2012. They seem well-rehearsed as a band, not only sonically but also on a more cognitive level [...] Vium is singing like a man, who both intuitively and consciously knows that rock'n'roll is a war that needs to be won every time on stage."
B.T.
* * * * *
Ich bin ein Go Go Berliner
"Go Go Berlin might well have the greatest fans in Denmark. Cheerfull, young people of all ages prone to clapping and dancing. It's not hard at all to comprehend, when you with your own eyes and ears first experience the energy bomb that is Christian Vium and his companions set fire to an already loaded Magasinet"
GAFFA
Mehr lesen..
Kontakt
Booking
Daniel Treseler
PR & Marketing
Louise Lässig