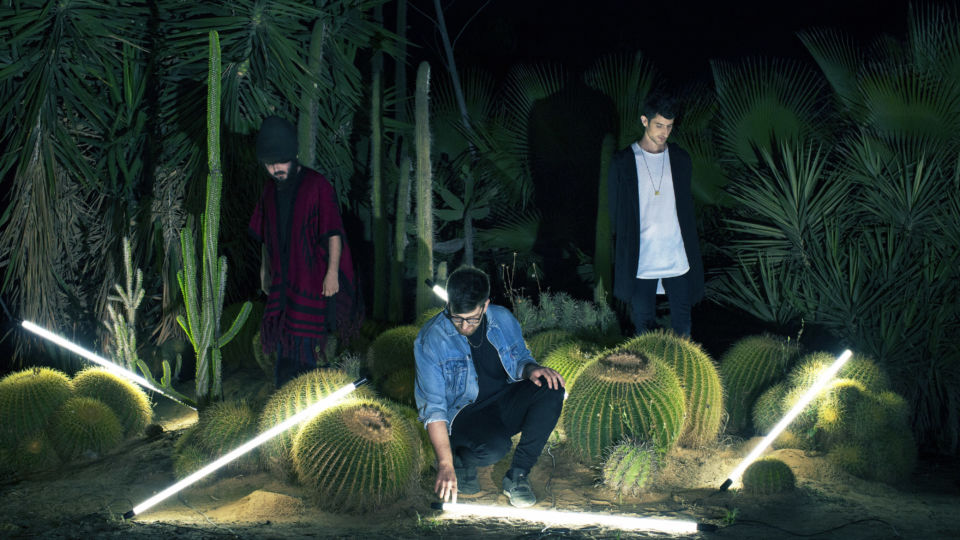 IL
Garden City Movement ist ein elektronisches Musikprojekt aus Tel Aviv. Die drei Bandmitglieder produzieren sanfte, hypnotische Beats bis hin zu sehr bass-lastigen Tracks. Mit ihrer Debüt-EP Entertainment, die im Frühjahr 2013 über BLDG5 Records veröffentlicht wurde, sorgten Garden City Movement das erste Mal für Aufruhr. Die EP gewann viel Presseaufmerksamkeit, u.a. in zahlreichen Hype Machine Musikblogs, Pitchfork, Clash, The FADER, Stereogum und FACT, die eine kurze Dokumentation über "die angehenden Stars aus Tel Aviv" drehten.
Mit Videos, die bis zu 1 Mio. Klicks haben, und Vorstellungen beim LA Film Festival haben GCM Support-Slots für Alt-J, Cults, SOHN und Rufus sowie ihren erstmaligen Auftritt im Boiler Room erringen können. Das Trio ist ausgiebig durch Europa getourt und hat Festivals, wie z.B. das Primavera, Pukkelpop, Glastonbury und Fusion Festival gespielt.
Ihre zweite EP Bengali Cinema hat das mediale Lob der Entertainment EP weitergeführt. Die Band hat mit ihrem Song Terracotta drei Tage in Folge die Hype Machine Top 3 beherrscht und wurde in zahlreichen Blogs als "The Band to Watch" erwähnt. Radiosender wie z.B. BBC6, KEXP und Sirius XM spielten Songs von beiden EPs und ermöglichten somit #21 in CMJ's RPM Chart.
2015 hat sich die Band mit The Vinyl Factory zusammengetan und "Modern West" – ihre dritte und finale EP der Trilogie – veröffentlicht. The Vinyl Factory umfasst ein Record Label, das u.a. mit Künstlern wie The xx, Massive Attack und Roisin Murphy zusammengearbeitet hat.
Zum Jahresende 2017 veröffentlichten Garden City Movement gerade ihre neue Single" Slightly All The Time".
Mehr lesen..
Kontakt
Booking
Philipp Jacob-Pahl
Tim Neumann
PR & Marketing
Louise Lässig