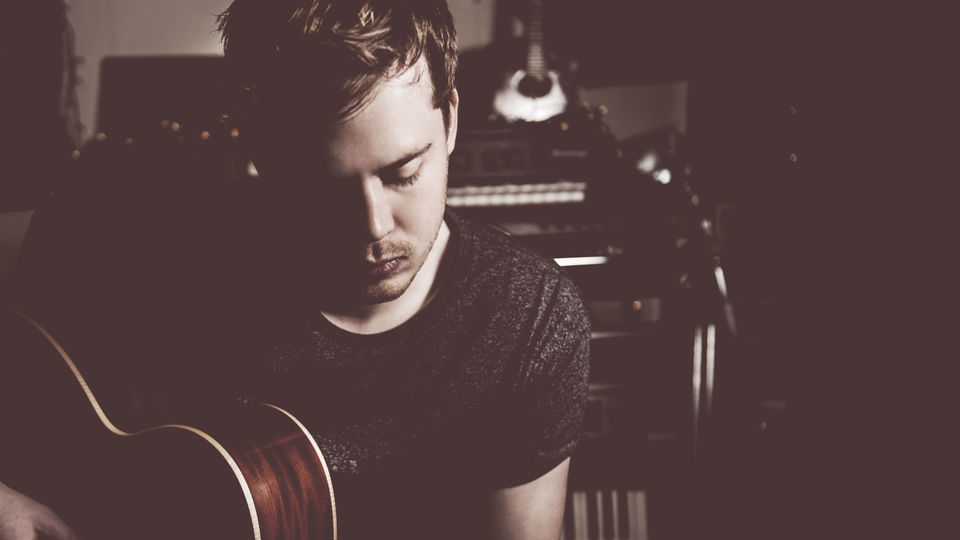 IE
Der aus Nordirland stammende, jetzt in London ansässige, Daniel James, zog vermehrt Aufmerksamkeit auf sich seit er letztes Jahr erste Tracks online veröffentlichte. Unterstützt wird er von keinen geringeren als Zane Lowe und The Line Of Best Fit, um nur zwei Beispiele zu nennen.
Daniel James wuchs mit der Plattensammlung seiner Eltern auf, mit Künstlern wie David Bowie, Van Morisson und MTown. Nach dem Tod seiner Großmutter, die während seiner Kindheit einen enormen Einfluss auf ihn hatte, begann er eigene Songs zu schreiben. Als Dokumentarfilm-Enthusiast, findet Daniel James Inspiration für seine Songs in Themen, die er in Verbindung mit eigenen Erfahrungen interpretiert und dann mit seiner unverkennbaren Stimme, einer einzigartigen Auffassung von Pop und einer Mischung aus Soul, Folk und Gospel rüberbringt.
Im April 2014 wurde endlich seine Debütsingle 'The Bridge' veröffentlicht; Inspiriert von einer Dokumentation aus dem Jahre 1984, in der es um Straßenkinder in Seattle geht, die mit Sex und Drogen zu tun haben. 'The Bridge' ist der Ort an den sie fliehen, um für einen kurzen Moment ihre Unschuld wieder zu finden.
Mehr lesen..
Termine
Keine aktuellen Termine.