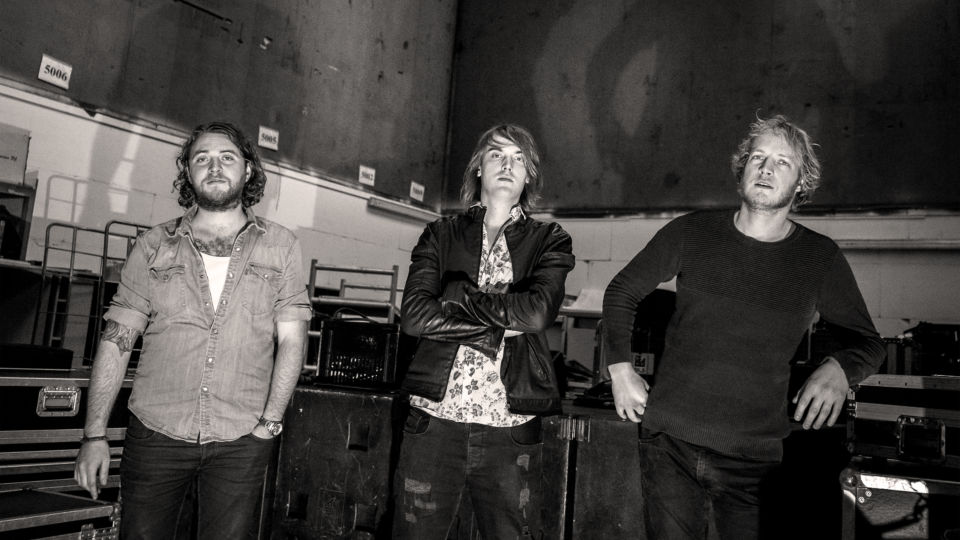 On Tour
NL
Birth Of Joy sind eine Wand! Das haben die Psychedelic Rocker auf gut 450 Shows in ganz Europa und den USA eindrucksvoll bewiesen.
Sie sind Meister darin, die Ur-Emotionen zu entfesseln, die in vielen von uns versteckt liegen. Die Art von Gefühl, das hervorzubrechen droht, wenn man etwas Reines, etwas Wahres, etwas 100% Authentisches erlebt. Genau das sind Birth Of Joy! Sex, Drugs & Rock'n'Roll! Blut, Schweiss und… naja, Alkohol!
Das niederländische Psychedelic-Rock Trio hat in den letzten 3 Jahren 450 Konzerte gespielt, darunter Festivals wie u.a. The Great Ecape (UK), Bobital (FR), Rolling Stone Weekender (DE), Montreux Jazz (CH), Pinkpop (NL) oder das Orange Blossom Special (DE). 2014 wurden Kevin Stunnenberg, Bob Hogenelst und Gertjan Gutman für einen Edison Award nominiert, gefolgt von Headliner Shows in Ägypten, der Türkei, Südafrika und Russland. 2016 eröffneten sie für MUSE und stellten mit 172 Konzerten in nur einem Jahr ihren persönlichen Rekord auf.
Obwohl BIRTH OF JOY von Blues-Rock und vom Psychedelic-Rock der 60er und 70er stark beeinflusst wurden, vermeiden sie es wie eine Retro-Kopie zu klingen und überraschen mit einem modernen Mix aus Stoner, Grunge und Punk. "Zeitlos brachial und mitreißend" schreibt der WDR Rockpalast, "mit ihrem Mix aus Psychedelic-Rock, Blues, 60er und 70er brennen sich die Niederländer sofort ins Gedächtnis" sagt das Classic Rock Magazin über die Band, die nach eigenen Aussagen wie "Sixties on Steroids" klingt.
Am 16.02.2018 erschien "Hyper Focus",  das neue Album von BIRTH OF JOY,  weltweitauf Glitterhouse , gefolgt von einer ausgedehnten Europatour.
Mehr lesen..
Kontakt
Booking
Daniel Treseler
PR & Marketing
Louise Lässig