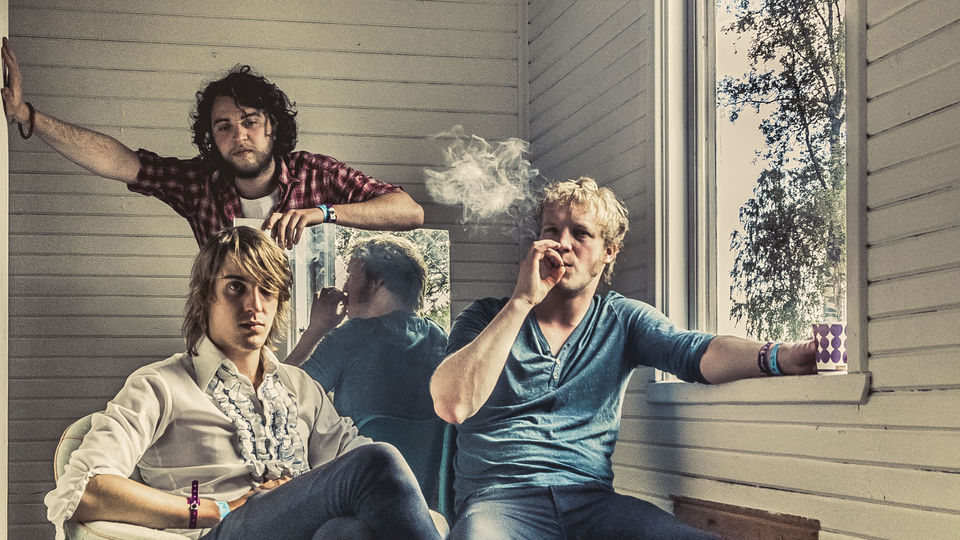 NL
Birth Of Joy sind eine Wand! Das haben die Psychedelic Rocker 2013 auf gut 100 Shows in ganz Europa und den USA eindrucksvoll bewiesen.
Sie sind Meister darin, die Ur-Emotionen zu entfesseln, die in vielen von uns versteckt liegen. Die Art von Gefühl, das hervorzubrechen droht, wenn man etwas Reines, etwas Wahres, etwas 100% Authentisches erlebt. Genau das sind Birth Of Joy! Sex, Drugs & Rock'n'Roll! Blut, Schweiss und… naja, Alkohol!
Ihre Kombination aus Psychedelic Rock, Blues und drückendem Rock'n'Roll führt zurück in die guten alten Zeiten von The Doors, MC5 und Pink Floyd. Moderne Einflüsse aus Stoner, Grunge und Punk machen den eigenen Birth Of Joy-Sound perfekt. Dank eines Drummers, der Keith Moons Sohn sein könnte, eines Orgelspielers, der sein Instrument zum Glühen bringt, und einem Sänger & Gitarristen, der die Reinkarnation Jim Morrisons zu sein scheint, wird der psychodelische Rock'n'Roll in unsere Zeit zurück katapultiert – mit einer Energie, der man einfach nicht widerstehen kann.
Im aktuelles Album "Prisoner" erschien weltweit über Long Branch Records/SPV. Es wurde im November 2013 von Joris Wolff (De Staat, Within Temptation) aufgenommen und produziert und von Brian Luces (The Black Keys, Arctic Monkeys, David Lynch) gemastered.
Vergesst all die Indie-Hipster-Bands und macht euch bereit für richtigen sleeze&roll! Diese Jungs haben es raus – und sie werden dich von den Socken hauen!
Mehr lesen..
Termine
Keine aktuellen Termine.
Kontakt
Booking
Daniel Treseler
PR & Marketing
Louise Lässig