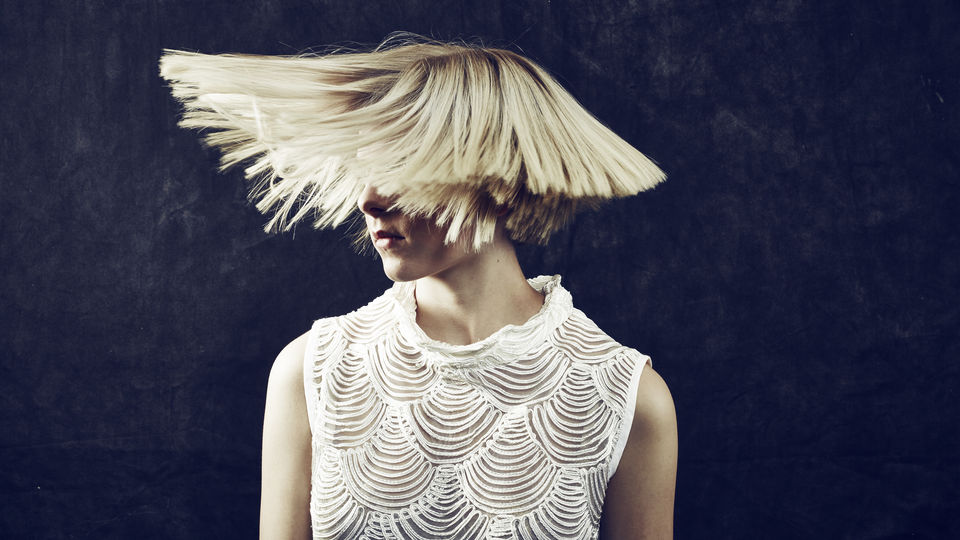 NO
Aurora wuchs hauptsächlich mit klassischer Musik und mit Songwritergrößen wie Bob Dylan und Leonard Cohen auf. Diese Mischung ist die Wurzel ihrer Fähigkeit, raumgreifende Musik mit wahnsinnig persönlichen Texten zu kombinieren. Aurora schreibt seit dem zarten Alter von 13 Jahren Songs. Sie will sich ihren eigenen Weg bahnen und in Norwegen ist sie bereits in aller Munde. MTV Iggy listete Aurora als eine der "13 norwegischen Künstler, die schnellstmöglich in den Export gehören" 
"Let love conquer your mind. Just reach out for the light." Diese Zeilen singt Aurora im Refrain ihrer neuen Single "Warrior", und sie sagen eine Menge über die junge norwegische Künstlerin aus, die aktuell dabei ist, unsere Herzen im Sturm zu nehmen. Auch, wenn es vordergründig wie in vielen Aurora-Songs um den Kampf geht, um Eroberung, auch wenn die Protagonisten ihrer Songs Krieger sind: Die Schlachten, die hier geschlagen werden, dienen stets der besten Sache der Welt: der Liebe und ihrem Licht, das heller scheint als alle anderen Lichter.
So ein erzählerischer Ansatz ist ziemlich bemerkenswert für eine Sängerin, die gerade einmal 19 Jahre alt ist. Andererseits: Wer in den letzten Monaten die Karriere dieser wunderbaren Künstlerin verfolgt hat, wird sich eher in seinen Vermutungen bestätigt sehen. Aurora Aksnes aus Bergen, der zweitgrößten Stadt Norwegens, begann mit zehn Jahren Lieder zu schreiben, beeinflusst von Größen wie Leonhard Cohen und Bob Dylan. 2012 veröffentlichte sie erste Songs, 2014 unterschrieb sie ihren Plattenvertrag. Es folgten ein Schulterklopfen von Katy Perry, ein Auftritt bei den Nobelpreis-verleihungen 2015 und von der Kritik hochgelobte Singles ("Running With The Wolves", "Conqueror"). In England wurde sie für den Weihnachtssong der Kaufhauskette John Lewis ausgewählt, ihre Coverversion des Oasis-Klassikers "Half The World Away" schoss sofort in die Spitzenregionen der Charts.
Im Frühjahr erschien schließlich ihr Debütalbum, für das vielleicht die Hipster-Musikseite Line Of Best Fit die schönsten Worte fand: "Sie erzählt aus einer Welt, die nur in Träumen oder auf den Seiten irgendwelcher Fantasy-Büchern existiert", schrieben die Amerikaner über ALL MY DEMONS GREETING ME AS A FRIEND und lobten die "betörende Art", auf die Aurora ihre Reise durch die verschiedenen Welten beschreibt.
Betörend. Das ist ein gutes Stichwort. Denn wer "Warrior" anhört, wird um eine Feststellung nicht umhinkommen: Nicht nur liefert Aurora hier einen Song ab, der im besten Sinne des Wortes Ohrwurmcharakter hat, der ungemein zielsicher kontemporären Pop mit perkussiven Elementen, Synth-Flächen und so einer Art Fantasy-Folk verbindet. Vor allem ist es Auroras Stimme, die einen vom ersten Moment an gefangen nimmt, die nicht von dieser Welt zu sein scheint. Wo sie in der Strophe noch verwundert klingt, neugierig und in den Höhen fragil - denken Sie an Kate Bush oder Björk -, entwickelt sie im Refrain eine verblüffende Stärke, die eher an Lykke Li denken lässt.
Im März trat Aurora übrigens zum ersten Mal in einer amerikanischen Fernsehsendung auf. In Jimmy Fallons "Tonight Show" spielte sie "Conqueror" und begeisterte damit Publikum wie Showmaster. Ihre tatsächliche Reise hat also gerade erst begonnen. Wo sie hinführt, wird man sehen. Aber man muss kein Prophet sein, um zu erkennen, dass sie eine ganz besondere werden dürfte, dass es ein Privileg ist, sie dabei zu begleiten: Aurora hat das Zeug dazu, ein Pop-Superstar zu werden. "Warrior" ist entscheidender Schritt dorthin.
Mehr lesen..
Termine
Keine aktuellen Termine.
Kontakt
Booking
Carlo Luis Ruben Schenk
Florian Lippmann
PR & Marketing
Louise Lässig