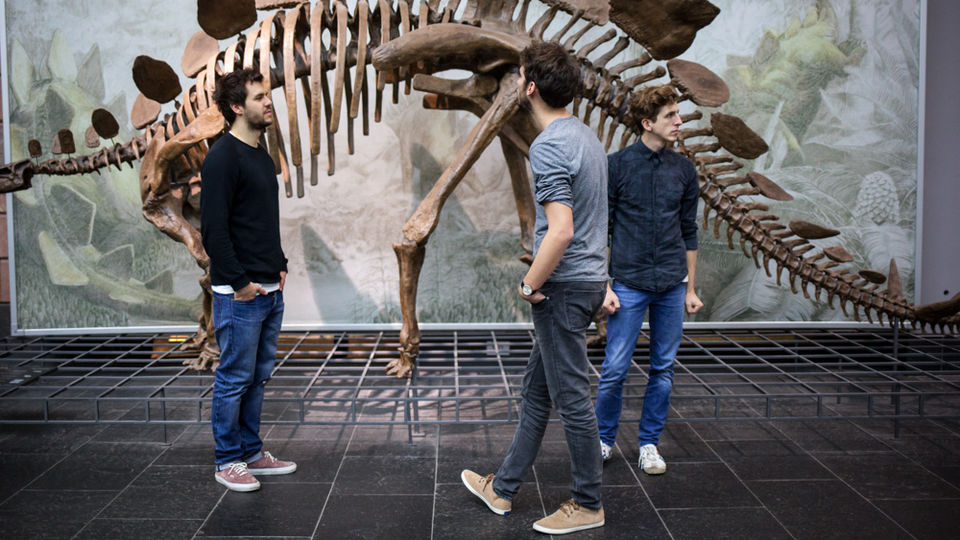 On Tour
DE
Im Oktober 2015 veröffentlichten A Tale Of Golden Keys mit "Everything Went Down As Planned" ein fulminantes Debüt. 
Sie gibt einem die Kraft, dem größten Dinosaurier ins Gesicht zu lachen. Ihr Debüt Album verbreitete sich schon wie ein Lauffeuer durch Blogs und Online Magazine und war in kürzester Zeit in zahlreichen großen Spotify-Playlisten zu finden. Die Band ließ sich davon aber nicht beirren und blieb dabei weiter leidenschaftlich Musik zu spielen und zu schreiben.

Bei zahlreichen Konzerten schon zogen die drei Musiker ihr Publikum mit ihren gefühlvollen Popsongs in den Bann. Teilweise mitten im Publikum stehend, mit dreistimmigem Gesang, begleitet nur von ihren Akkustikgitarren, performten A Tale of Golden Keys ihren Song Three Weeks und stellten so eine noch intimere Atmosphäre und Nähe zum Publikum her. Während dieses Moments hörte man keinen Mucks, um so stürmischer folgte danach der Applaus.Eben jene intimen Wohnzimmer-Momente schaffen die drei nicht nur Live, sondern haben es auf beeindruckende Art und Weise geschafft diese auch im Studio zu erzeugen und fest zu halten.
Doch es wäre kein Projekt von A Tale Of Golden Keys, würden sie all das nicht auch mit einem verschmitzten Lächeln transportieren. Genau diese Fähigkeit sorgt dafür, dass ihre wunderschönen Songs zu keiner Zeit kitschig und überladen wirken. Es handelt sich hier schlicht und einfach um handgemachte Popmusik. Dabei ist es auch vollkommen egal, ob die Band sie unplugged oder Verstärkt vorträgt. Beide Varianten verzaubern gleich vom ersten Moment an.
Mehr lesen..